British Prime Minister David Cameron being edged to deal directly with the Sri Lankan President Mahinda Rajapaksa, and that too in a periodical session of the Commonwealth, hints at the dismal failure of Britain's normal diplomatic channels, said veteran Tamil activist and Queen's Service Medal (QSM) recipient A. Theva Rajan in a statement issued by New Zealand Tamil Action Front (TAF) on Thursday. "230 years on, your crowning of a war criminal as Commonwealth head will only help epitomize Tamil genocide. Please do not damage the Tamil cause," the veteran Tamil activist urged the British PM in his letter.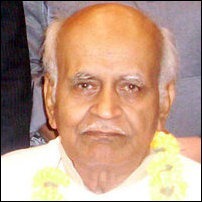 Extracts from Mr Thevarajan's letter on behalf of the TAF to British PM follow:
"Dear Hon. Prime Minister, even Colebrooke who was sent to devise a unified administration of the territories that belonged to the Kandyan, Kotte and Jaffna Kingdoms, made a meticulous recommendation that no legislation should advantage any one community or disadvantage another community. He was emphatic that the individuality and identity of the ethnic and cultural groups should be preserved without hindrance This was upheld in all changes to the administrative setup as Royal Instructions and ended up as article 29 in the Soulbury Constitution. It was removed in the illegal 1972 Constitution.
"When in 1883 a sub Coommitee of Legislative Council unanimously adopted a resolution moved by E J Young (Planters Representative) to make Ceylon a 3 unit Federation (Kandyan, Tamil and Low Country) the then lazy sluggish Governor James Longden, for laziness to do some extra work, rejected the idea. J F Dixon. a Government Agent supported E J Young and gave boundaries, population figures and a map.
"Leonard Woolf, a one time Government Agent of Ceylon addressing the Ceylon students in London in 1938 advised them to give up their communalism and adopt a federal constitution. Sinhala racism is in-built in the Sinhala psyche and it will never change.
"If not for lazy Longden the country would have been in peace. 230 years on your crowning of a war criminal as Commonwealth head will only help epitomize Tamil genocide. What a crime!! Please do not damage the Tamil cause."
(For updates you can share with your friends, follow TNN on Facebook and Twitter )