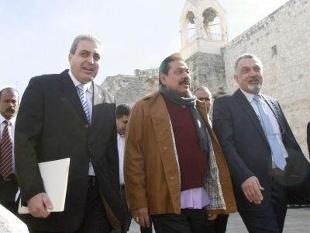 (The Economic Times) The US will seek an international probe into alleged rights abuses in the final months of Sri Lanka's civil war against the LTTE under a third resolution at the UNHRC, a top American diplomat said here today.
The US Ambassador-at-Large at the Office of Global Criminal Justice, Stephen J Rapp, conveyed this to the main Tamil party, Tamil National Alliance (TNA), at a meeting, MA Sumanthiran, a senior TNA legislator, said.
Rapp, who is here on a week-long visit, visited the former battle zones in the north today. He will spend two days there holding talks with officials and leaders.
This would be the third resolution to be moved by the US on Sri Lanka at the UN Human Rights Council in March. The resolution is expected to bring Sri Lanka back to international focus on the issue of rights accountability and reconciliation with Tamils.
Two US-moved similar resolutions at the UNHRC and backed by India were adopted for two years running in 2012 and 2013. Both resolutions called for expeditious action from Colombo to achieve reconciliation with Tamils.
Responding to Rapp's comment, the government spokesman and Minister Keheliya Rambukwella said Sri Lanka was ready for a diplomatic battle to face the situation. Sri Lanka is fully aware of US moves, they are no secrets.
Sri Lanka has maintained that its internal mechanisms were enough to deal with reconciliation with the Tamil minority, including accountability for alleged rights abuses during the last stages of the military battle with the LTTE in 2009.
The Lessons Learnt and Reconciliation Commission (LLRC) which looked back at the quarter century separatist armed conflict came out with its report in 2011.
Its recommendations on rights accountability and reconciliation were commended by Sri Lanka's international partners. But they lamented over the slowness in implementing the recommendations.
Sri Lanka said some of the recommendations had already been implemented, while the rest need to be seen with a longer term perspective.
(For updates you can share with your friends, follow TNN on Facebook and Twitter )