The resolution tabled by the two US Senators, Richard Burr and Bob Casey, only shows that the US defence establishment is adamant on seeing that any investigation on Sri Lanka should not focus on genocide, said Youth Front General Secretary of the Ilankai Tamil Arasuk Kadchi (ITAK), Mr Subramaniam Sivakaran, urging the global Tamils to be vigilant on what is taking place. Asking, "What are the Tamils in the USA doing," he said, "The time has come for us in the homeland to raise the question." India is in partnership with the USA in suppressing international investigation on the genocide. Our homeland will be totally lost while the IC deliberates on impractical reconciliation, he further said.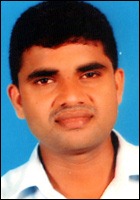 On Monday, USA's Democratic Senator Bob Casey and Republican Senator Richard Burr released the contents of a resolution on Sri Lanka they were tabling at the US Senate for passing.
The resolution, commending the USA on its leadership at the UNHRC in promoting reconciliation and accountability in Sri Lanka, called upon the USA and the international community to "establish an independent international accountability mechanism to evaluate reports of war crimes, crimes against humanity, and other human rights violations committed by both sides during and after the war in Sri Lanka."
Commenting on the tabled resolution, Sivakaran said that what needed was investigation on the genocide.
While amble evidences exist to prove that what did take place was genocide, resolutions that do not even mention the word Tamil, do not refer to the combined North-East homeland of Tamils, and do not come out with solutions appropriate for the national question, are dangerous, Sivakaran said.
We Eezham Tamils can't accept the approach to our question through a unitary Sri Lanka concept, which is a confirmation of genocide. The very theme of unitary Sri Lanka is genocide. There is no space for reconciliation in it. While the international community is deliberating on the impractical, our homeland will be totally lost, Sivakaran said.
We Eezham Tamils can't accept becoming scapegoats for the militarily approached geopolitics of a power. What is that the Tamil organizations in the USA are doing, is the question of all of us here, Sivakaran said.
Of all the parts of the resolution tabled by the Senators, it is the fifth one that clearly shows the intention, Sivakaran cited.
The fifth part called upon the US President "to develop a comprehensive policy towards Sri Lanka that reflects United States interests, including respect for human rights, democracy and the rule of law, economic interests, and security interests."
We strongly condemn the act of twisting the genocide we face as war crimes of both sides and the act of belittling us as pawns in the imperialistic competition of the USA, China and India, Sivakaran said.
In demonstrating where Eezham Tamils, being as Eezham Tamils, should place the scale of them, Sivakaran urged the Tamil organizations in the USA to first send a copy of the Bremen Tribunal report to the two Senators.
(For updates you can share with your friends, follow TNN on Facebook and Twitter )