While the Sri Lankan military was recklessly determined to suppress the Tamil students, academics, religious dignitaries, democratically elected political representatives and the common public against observing the 5th Mu'l'livaaykkaal Remembrance, the University students and academics at Jaffna University emotionally commemorated the supreme sacrifice by the thousands of Eezham Tamils who faced the genocidal onslaught in the final days of Vanni war. Also the elected Northern Provincial Council (NPC) members on Thursday marked their observance by lighting candles at the NPC Secretariat where councillors Mr Shivajilingam and Ms Ananthi Sasitharan were blocked by the occupying SL police, who also desecrated the tribute site at the gate.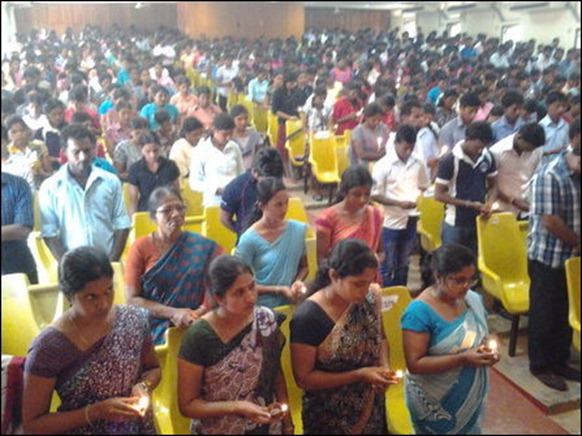 Students and academics at Jaffna University on Wednesday commemorated those who perished at Mu'l'livaaykkaal facing genocidal onslaught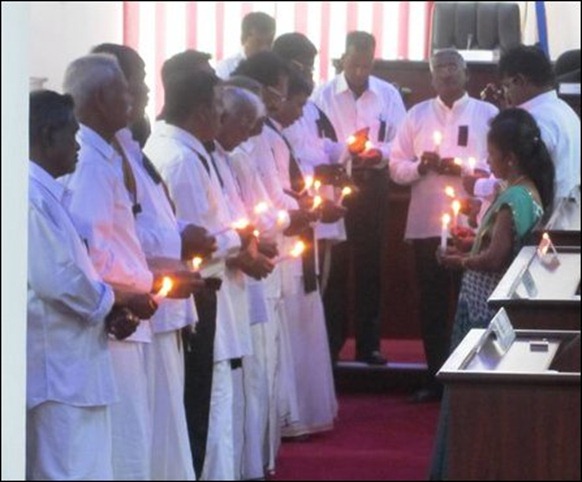 Elected NPC councillors observed Mu'l'livaaykkaal Remembrance on Thursday at NPC secretariat in Kaithadi, Jaffna.
Both the events on Wednesday and Thursday, showing maximum participation, expressed resolve that the will to freedom and the aspirations of Eezham Tamils could not be crushed by the occupying SL military. The SL State has only ended up exposing itself to the outside world, the students at Jaffna University told TamilNet.
In the meantime, Mr R Rasakumaran, the head of the English Language Teaching Centre and the president of the University Teachers' Association (UTA), who has been voicing for the collective rights of the students and teachers to commemorate the people who perished in the Vanni War, was harassed by the Terrorist Investigation Division in Jaffna on Tuesday and was later 'summoned' to Palaali military base by the SL military commander in Jaffna Major General Udaya Perera, who personally threatened the academic, informed sources told TamilNet.
The sources said the SL commander, in his dialogue with the academic, had come with veiled death threat against those who observe collective remembrance.
Mr Rasakumaran was then instructed to present himself for interrogation at the notorious '4th floor' of the Sri Lankan CID headquarters in Colombo, the sources further said.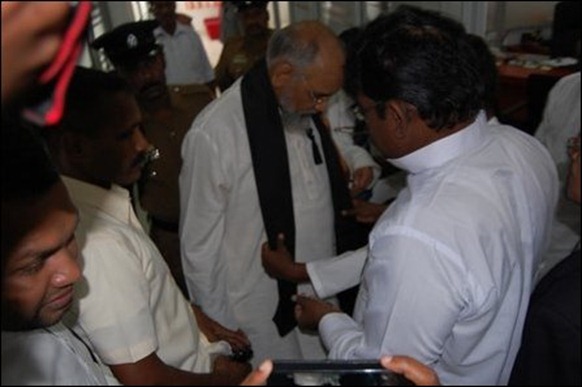 NPC members, including the chief minister CV Wigneswaran, wore black robes on Thursday when the NPC met for the first time following the 5th Mu'l'livaaykkaal Remembrance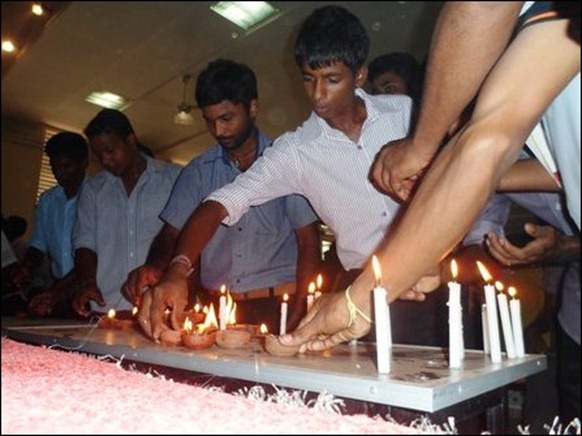 A section of students lighting candles at 5th Mu'l'livaaykkaal Remembrance observed inside Jaffna University on 21 May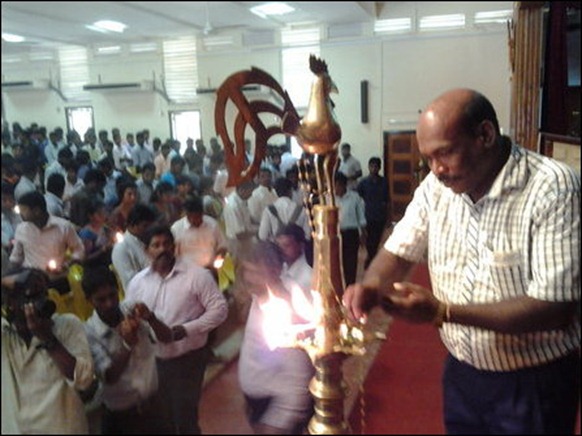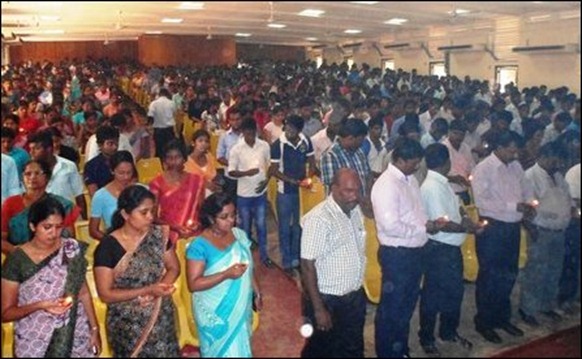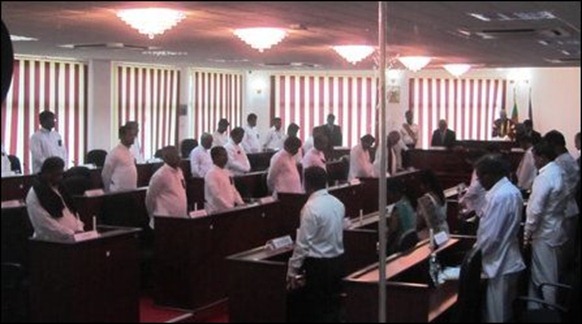 NPC councillors paying respect to those who sacrificed their lives in Mu'l'livaaykkaal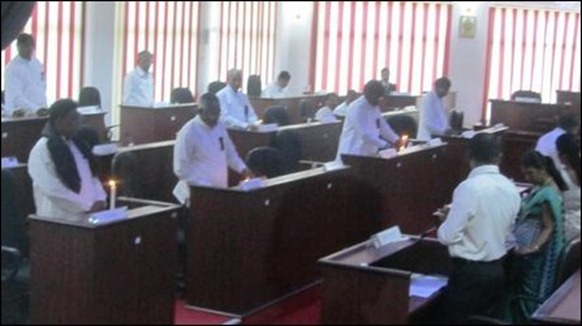 NPC councillors started their session by lighting candles observing Mu'l'livaaykkaal Remembrance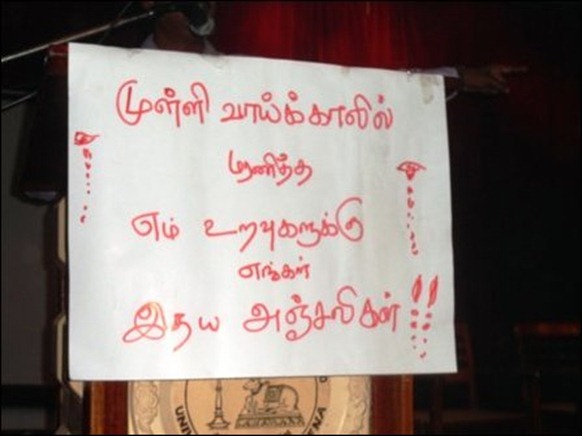 (For updates you can share with your friends, follow TNN on Facebook and Twitter )