While genocidal Sri Lanka was telling the United Nations Human Rights Council (UNHRC) that it had restored 'normalcy' after what it described as 'communal tension' in Aluthgama and in Beruwala, an unidentified squad set fire to a Muslim-owned cloth store in Panadura (Paa'nan-thu'rai), a town in Colombo district, in the early hours of Saturday. In the meantime, the Sri Lankan Minister of Justice, a Muslim leader collaborating with the ruling Rajapaksa regime, who is under the pressure from his community, termed it as an attack on Muslims while the SL police was trying to project it as an accident.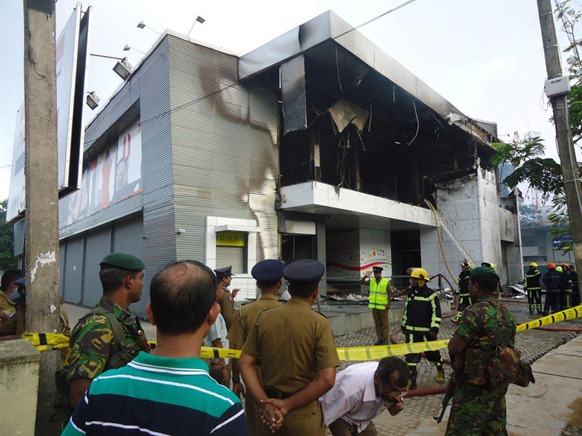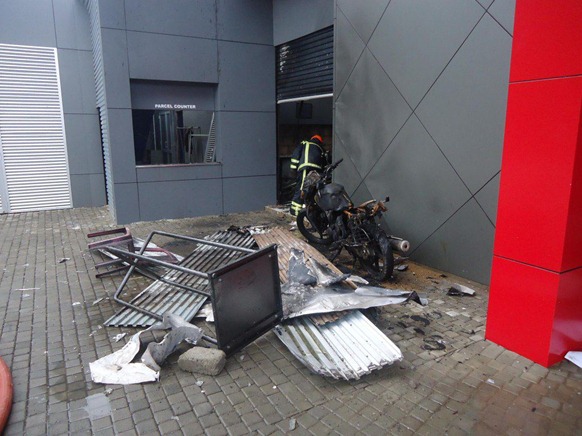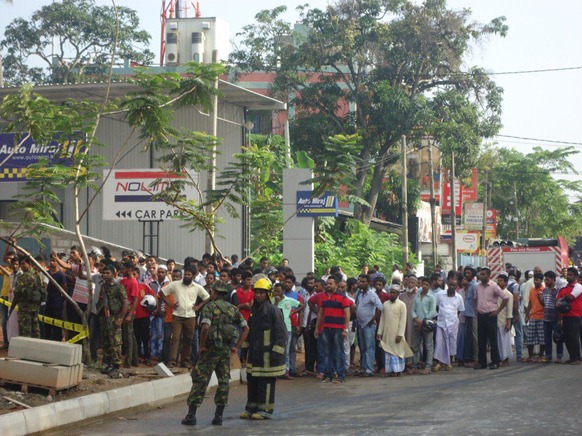 A group of men who got on to the roof of the building of the "No Limit" cloth store had set fire to the building around 3:15 a.m. Saturday, Muslims in Panadura alleged.
A motorbike parked behind the store was also set on fire by the attackers.
The 'No Limit' complex is located close to the police station, hospital and several other shops in Panadura town.
The damage caused to the store and the property was estimated to be around 400 million rupees by the owners of No Limit store, which is described as one of the largest apparels stores in the town.
Sri Lankan Special Task Force (STF) commandos, a counter-insurgency elite force under the SL Police system accused of war crimes, crimes against humanity and genocide against Eezham Tamils, was deployed to ensure 'normalcy' in Panadura, where a significant number of Tamil-speaking Muslims live.
The pogrom against Muslims has spread to Colombo only a couple of days after the SL Deputy Permanent Representative in Geneva, Manisha Gunasekera was claiming that all 'Sri Lankan people' were enjoying freedom of religion. "The four major religions have harmoniously co-existed in the island for centuries," she said while equating the number of people injured among Muslims to those among the Sinhalese.
In the meantime, the SL president Mahinda Rajapaksa, in a recorded message claimed that foreign forces which have tried to destabilise his country were behind "attempts to stir communal and religious unrest", the AFP reported on Saturday.
On Friday, The New Indian Express, carried an article by V. Suryanarayan on "Anti-India Hysteria in Sri Lanka".
(For updates you can share with your friends, follow TNN on Facebook and Twitter )