A group of people representing the women groups in Jaffna staged a protest in front of the High Court in Jaffna on Friday demanding the legal system to punish the culprits behind the brutal rape of children in the occupied country of Eezham Tamils. The protestors had sealed their mouths with black bands to register the gagged condition under SL military occupation. In the meantime, SL navy and army intelligence operatives harassed two female reporters who went to Juvenile Magistrate's Court at Kurunakar to report the news of another identification parade where two alleged culprits of the SL Navy from Kaarainakar base were supposed to be present.
The SL intelligence operatives seized the cameras from the reporters and deleted the photos. Following the episode, fellow journalists who arrived at the spot confronted the military personnel and the SL police that no body have the right to delete the photos taken by journalists without a court decision.
The SL military has stepped up harassments against Tamil journalists in an effort to silence the reporting of widespread rape by the SL military.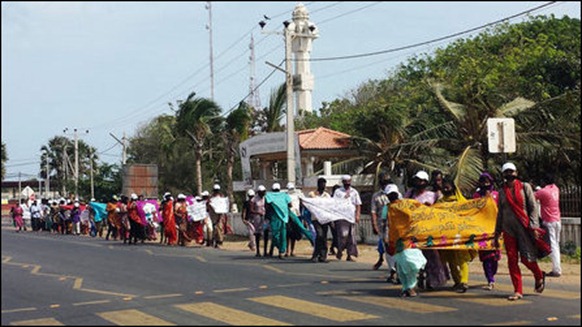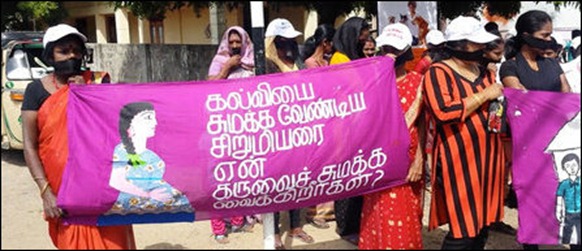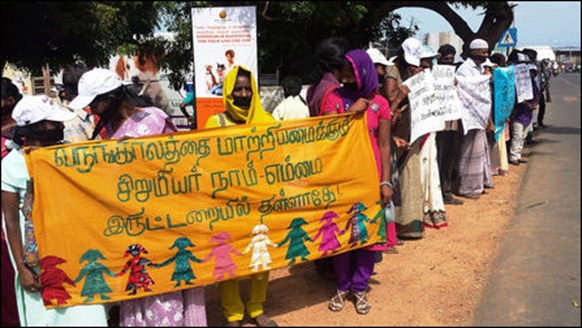 (For updates you can share with your friends, follow TNN on Facebook and Twitter )