Hundreds of Eezham Tamil students, academics, journalists, civil activists and political personalities from different districts on Wednesday came to the residence of popular educationalist and Tamil activist Sinathurai Varatharajan to attend his funeral on Wednesday. He passed away on Monday at the age of 63. The sum message of the entire funeral was that there was no one to replace the educationalist, who has been a mentor to the student community with his society-centred insight and grassroots-oriented commitment towards the advancement of Eezham Tamil nation facing structural genocide.
All the Tamil activists and politicians who attended the funeral spoke of his contribution in bringing out the facts, figures and background data on the demographic genocide in the Eastern Province. His work on Eastern Province needs to be translated into English to reach the global community, they said.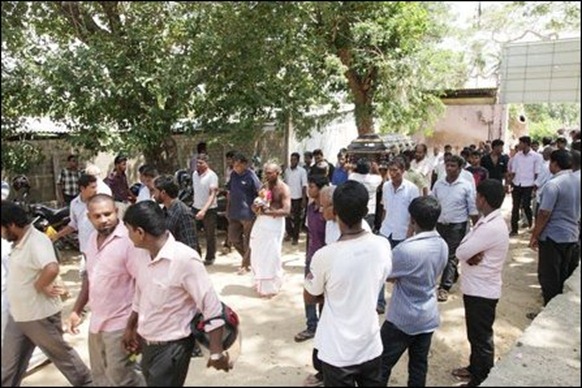 The normal life at Chun'dikkuzhi in Jaffna city came to a standstill as hundreds of people from all walks of life paid their last respects at his residence and at the DMC education centre located near Veampadi Girls College.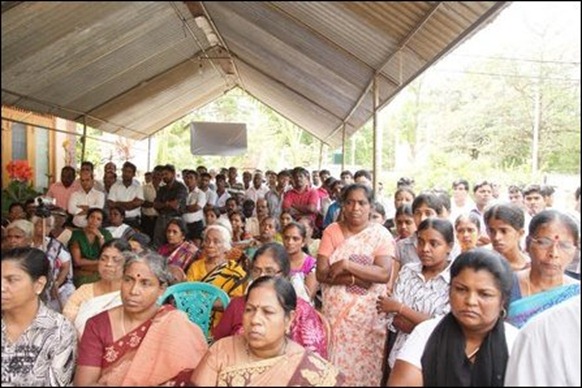 The hearse was taken from his residence to Koampaiyan-ma'nal crematorium where the cremation took place.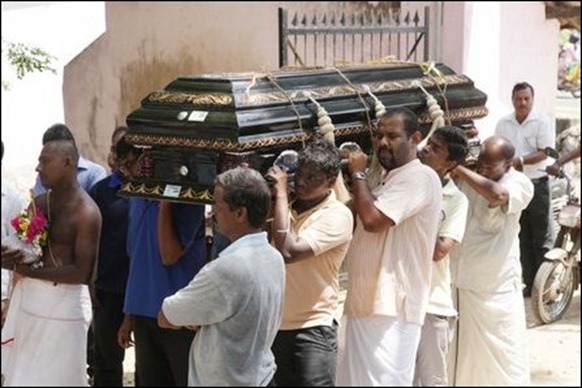 Northern Provincial Council (NPC) Chief Minister C.V. Wigneswaran, NPC Minister of Agriculture P. Aingaranesan, NPC Minister of Education T. Kurukularajah, NPC Health Minister P. Sathiyalingam, Tamil National Peoples Front (TNPF) leader and former MP Gajendrakumar Ponnambalam, TNPF secretary and former MP Selvarajah Kajendren, NPC Councillor and former parliamentarian K. Shivajilingam, MP S. Sritharan, NPC councillor and former parliamentarian T. Sitharthan, NPC councillors K. Sayanthan, K. Sarweswaran, were among the political personalities who paid their last respects to the veteran Tamil educationalist and civil activist.
(For updates you can share with your friends, follow TNN on Facebook and Twitter )