The occupying Sri Lankan military on Tuesday brought down a large number of journalists from Colombo and staged a in-camera 'excavation' of an alleged burial site in Puthukkudiyiruppu of Mullaiththeevu district in Vanni, describing the site as a place where Tigers had slain prisoners of the SL military persons. As there was no skeletal remains at the alleged site, the TID changed its version and claimed that there were traces of burnt bodies from 2006 at the site.
Sri Lankan 'Terrorist' Investigation Department (TID) was earlier waging a campaign through Colombo media that an ex-LTTE member had given information on a mass grave where 30 to 80 Sri Lankan 'police' prisoners were executed and dumped by the Tigers in 2006 and that a search was going on to identify the location.
A senior Sri Lankan police intelligence investigator was allegedly abducted by the Tigers in April 2015 within a few days after a key intelligence leader of the Tigers, popularly known as Newton, was reported abducted by the SL military in the South at the height of a shadow-war that was escalated by the Sri Lankan military intelligence in 2006.
After 2009, Jeyaratnam's wife was under pressure from the Sri Lankan TID, which was investigating whether he was collaborating with the Tigers before and after 2006.
Now, the SL TID has come with a different version with political motives, informed sources said.
A similar case was projected some time back on a civilian aircraft that was reported missing during the times of war.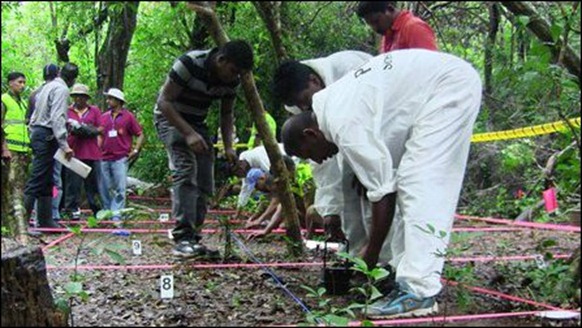 [Full Coverage]
(For updates you can share with your friends, follow TNN on Facebook and Twitter )