Tamil diaspora can help in development – Keheliya Rambukwella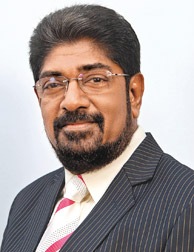 Media Minister and Cabinet Spokesman Keheliya Rambukwella says they are ready to file action against the US-based lawyer V. Rudhrakumaran who is the chief architect of a body called the 'Transnational Government' that propagates the LTTE ideology of separatism in Sri Lanka.
Minister Rambukwella says they have unearthed proof to link him with fund raising for the LTTE, a designated terrorist organisation in over 30 countries, including the US. He was a key figure behind the court case against Sri Lanka's Deputy Permanent Representative to the UN Major General Shavendra Silva.
The Minister said "Rudhrakumaran's case will not be a one off case," implying that it will spark off a series of connected events targeting the LTTE's international network.
Speaking of the US court case against Major General Silva, he said there will not be a more qualified person to subscribe to what really went on during the final stages of the battle. "He is a person with courage and commitment and who is prepared to face challenges."
Asked if Major General Silva was taking an unnecessary risk the Minister said he may have sought professional advice and his actions also prove his confidence, and added it infringes on all norms of fairplay in international affairs when they seek to probe just 14 days of the conflict when LTTE's atrocities against humanity spanned over a period of 10,000 days.
Q: Sri Lanka has sought US assistance to try LTTE leader Rudhrakumaran, who is a lawyer believed to be based in America and a key figure behind the Tiger propaganda mill. Sri Lanka had been cautioned against this individual by international terrorism experts. His work had done irreparable damage to the global image of Sri Lanka. Don't you you think action against Rudhrakumaran was long over due?
A: When you think of legal proceedings you cannot afford to have any 'snags'. Legal proceedings do take time. You need to look at the behaviour of all the other players and even study the legal system of the other state. In the case of USA, after September 11, they appealed to the rest of the world to join hands in countering terrorism. They themselves took the initiative saying that terrorism was a cancer that need to be eliminated. The US has introduced stern laws to reprimand terrorists and those who aid terrorist groups.
We took time to study similar cases that have been successfully argued and won. In a court of law, we cannot rely on hearsay. We need proof that it is acceptable. For that you need time to gather information and back-up material to substantiate the information. This is the reason for the delay.
When we look at Rudhrakumaran's case, we felt that we have a fairly strong case. In fact a Prima facie case. The US itself is of the strong conviction that any person who is supportive of any terrorist organisation, irrespective of their stature, should not be tolerated. We have done a comprehensive study on this case.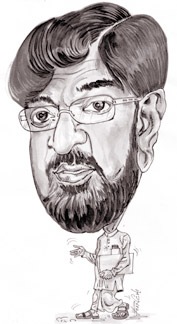 Q: Will he be tried here or in the US?
A: Well that is yet to be decided. We have to take note of the laws of the foreign State and proceed according to their laws. We need to study the treaties that have been signed with the US.
Q: Will there be an extradition plea?
A: That of course is too early to predict. I am not sure if we have an extradition treaty with the US, but even if we don't have one there are other options in a situation like this. We are exploring all the options that are on the table.
Q: He is believed to have funnelled millions of USD to the LTTE which in turn was used to procure destructive weapons and ammunition. What else is there that can be used against him?
A: Once the ground commanders of the LTTE were wiped out, some of their key leaders overseas doubled up their efforts to carry forward the LTTE ideology. One such person is Rudhrakumaran. He is the architect of the so-called Transnational Government that propagates separatism in Sri Lanka. This person proclaims himself as the 'Prime Minister' of this body and quite a few other figures based in different states has taken up lead roles.
Rudhrakumaran's case will not be a one off case. There will be a series of activities and commitments he had made to foster a terrorist organisation, that will be taken into account.
Q: Among the concerns International Terrorism experts have pointed out, is the need to engage the Tamil diaspora by the Sri Lankan Government. They have emphasised the need to discuss with even sections that were particularly sympathetic and supportive of the LTTE in order to win them over to take part in the development drive?
A: That is exactly what we are doing. People are complaining about KP. He was one such person. Wherever it is possible for us to convince, even the people who were one time on the side of the LTTE, we have given them an opportunity to take part in the development of the North and the East.
In a reconciliation process, we don't leave anyone out. But the fact of the matter is that they too have to be honest with their intentions. Here you find some of the people talking to us supportively but talk a different language when they go elsewhere. We cannot fall prey to such tactics. We have to be cautious of them.But by and large we have given an open invitation to everyone and we got an excellent response as well.
The diaspora at first was not divided as pro or anti LTTE. It was the Tamil diaspora as a whole who basically supported the military operations of the LTTE. But after the LTTE's military defeat, the diaspora members who were supportive of LTTE has changed direction.
Many of them are of the view, now that it is over, let us get on with the development activities.
They are already giving assistance in numerous ways; funding, knowledge, manpower and etc.
It is the same with KP. Although we have been castigated over the handling of KP, those critics must realise that we are now in a different situation altogether. Under normal circumstances things would have been different.
For instance, one time LTTE front liner V. Muralidharan (Karuna) is in parliament today. Pillayan is holding a key position in the provincial council in the form of Chief Minister.
All this is being done for a reason. We have genuinely made an effort to engage the Tamil diaspora. And we have changed directions as far as the pro LTTE diaspora is concerned, to get them away from LTTE propaganda. We are working for a good part with the pro LTTE group.
Q: Have you made any effort to get people like Rudhrakumaran and Fr. Emmanuel included in this process?
A; We have tried. We will not leave anyone out. But as you know in this organisation there are the so-called 'hardcore' elements.
They have a different agenda altogether. Maybe, being identified as Prime Minister of some Transnational government, that satisfies their egoistic attitudes, and more important than genuine efforts to address the grievances of the people of the North and the East. These are people whom you cannot bring into a forum and iron out differences through discussion. It will be impossible to get them to join hands in a program that will benefit the people and ensure their welfare.
With Prabhakaran's terror tactics, there was a group of Tamils who were forced to support him. Their kith and kin were threatened and the people were trapped. Overseas they maintained an iron grip. When we broke the backbone of this organisation by disbanding their powerfully portrayed military outfit, this particular section of the diaspora felt liberated.
They had the freedom to think for themselves, whether there really was cause for them to fight for. Many of them have now decided to fall in line with the reconciliation process.
But there are a few who still remain in the outfit, those who have access to the wealth amassed by the LTTE – the black money. They are not genuine.
If they are, they should look at the ground situation here, without trying to draw parallels and make unfair allegations while enjoying comforts in New York or Paris.
Q: There were reports that the Canadian delegation to the UNHRC was trying to move a resolution against Sri Lanka. The diaspora voice in Canada is very strong and there are many leading political figures there backed by LTTE front organisations. How would you propose to tackle such issues?
A: The Canadian affair is due to the high concentration of Tamils in their political constituencies.
The LTTE has a tight grip over these Tamils. Recently a Tamil woman was elected to Parliament and she is very vociferous. Obviously this agitation against Sri Lanka is going to continue for some time.
If the agitation is to foster armed struggle and terrorism then of course there will be issues. The state government has to intervene in such a case.
In Sri Lanka, there is no terrorism issue now. We have some issues with different ethnic groups, that is being addressed through a democratic process.
That is where the international community must bring in pressure, if at all. Instead of that if they try to call for war crimes probes and sanctions that is discriminatory and will jeopardise our reconciliation process.
They are asking to investigating only the final two weeks of the 'war', that is 14 days, they have forgotten the 10,000 days of the past 30 years, the bloodshed caught by the LTTE and their atrocities against civilians of all ethnicities.
There is gross injustice and imbalance where international law is being applied. We are confident that we will tackle this in a manner that will not be harmful to the country.
Q: Sri Lanka's deputy head of mission Major General Shavendra Silva has stated that he will not seek diplomatic immunity but instead will face the court case filed by the wife of LTTE leader Ramesh, against him in a US district Court?
A: I am sure he is under advice and he has confidence because he is someone who headed the humanitarian operations against the LTTE.
He is a person who knows what actually took place there. He is an authority on the subject. He is a person with courage and commitment and a person who is prepared to face challenges.
He may have got professional advice on how to face this new development.
Q: Yes but we cannot underestimate the LTTE. They have very cunningly convinced the international community and the UN that nearly 40,000 civilians perished in the final battles. In this backdrop do you think that it was a wise decision by Major Gen. Silva to accept summons issued on him?
A: He is a person of character. It also shows the confidence that he possesses. He was a ground commander who was in the forefront during the battle against the LTTE. I don't think there is a better person to subscribe to what really went on during the final stages of the battle. He will be full of confidence when he testifies.
Q: Will he be given legal assistance by the Government?
A: Of course. He is our official Deputy Permanent Representative of the UN in New York.
Q: Will this be the first step towards a war crimes probe against Sri Lanka?
A: I don't think so. I have not seen details of the case yet.
Q: The JVP used to be the third political force in Sri Lanka. There seems to be a major rift in the JVP now, although most of its frontline leaders rejected this saying it was just a media display. How will this crisis affect Sri Lanka's future politics?
A: I don't think I am qualified to comment on that because it is purely an internal affair of a political party. But if one says that it is media hype that's taking it, I don't think it is so because I saw a few interviews including that of a dissident member criticising JVP main body and its leaders, Somawansa and others.
He says that they are planning to go to courts and get a court order to hold the Convention.
This is all part of the political freedom and media freedom that we enjoy. JVP leaders have been letting down the public very badly, right from 1971. It is not something new on the part of the JVP. They have killed thousands of people.
The UPFA was responsible for bringing them back to the democratic mainstream. Past election results showed that the masses rejected their policies. I don't think I should make any further comments.
Q: The JVP seems to have met its Waterloo. There is a bloody past to the JVP, at one time their members took up arms and killed their opponents. Some express fear that the rebels might revive this bloody past?
A: As far as the government is concerned we are quite confident that there will not be space, at least during President Mahinda Rajapaksa's time for another insurgency or another terrorist organisation or any such subversive activity, which is what the JVP's history is, to take place.
(For updates you can share with your friends, follow TNN on Facebook, Twitter and Google+)