Gautham Is Kicked About Directing Ajith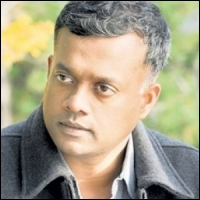 If you remember, quite a few months back there were very strong indications that Gautham Menon might be directing Ajith in a stylish action-thriller. Even the possible title of the film was discussed: something like Thuppariyum Anand. But, things did not take off and the project was shelved and both Ajith and Gautham became busy with their respective projects. As is the norm in such cases, there was a report about a rift between the actor and director and there were lots of rumors about Gautham having said some very bad things about Ajith. This had caused a furore of sorts on social media networks.
Gautham was quick to deny that he had said any such thing about Ajith. Recently, Gautham happened to meet Ajith and explained everything in detail. Ajith however, did not seem to have paid much heed to the entire episode and said that he never gives much importance to such rumors and that there was nothing to worry about. With things cleared, Gautham has said that the plans to direct Ajith are very much alive.
(For updates you can share with your friends, follow TNN on Facebook, Twitter and Google+)