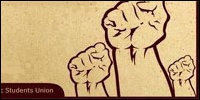 Kolathur T. S. Mani, president of Periyar Dravidar Kazhagam, during a conference at Jawaharlal Nehru University in New Delhi titled "Unspoken Genocide: Convention on War Crimes and Genocide in Sri Lanka," held at the Speaker Hall, Constitution Club on Thursday , said that Sri Lanka has presented to the world a viable model of genocide by successfully killing "hundreds of thousands of civilians without any witness" and not eliciting international or national censure or condemnation. Rajinder Sachar, former chief justice of High Court of New Delhi, a member of the Dublin war crimes Tribunal, Justice V R Krishna Iyer, former judge of the Supreme Court of India, and Syed Ali Shah Geelani, All Parties Hurriyet Conference (APHC), Kashmir, participated in the event among others.
The Tamil translation of the final report issued by the Dublin war-crimes tribunal, conducted by Permanent Peoples' Tribunal (PPT) based in Milan, was distributed at the beginning of the New Delhi conference.
PDF: Dublin war-crimes tribunal final report
Extracts from Mr. Mani's speech follow: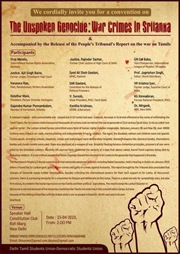 Sri Lanka has presented model genocide, a model which has successfully massacred hundreds of thousands of civilians without any witness. A war without witness is what Sri Lanka has presented before the world as a model. This model has now given strength to the rest of the oppressing governments of the world and shown ways of how to oppress in a more brutal way without having to worry about international or national criticisms. This model can very well be executed by India in Kashmir or the Punjab or the North East or in the 'Red corridor.' Name it 'War against terror' or 'War for peace' and execute anything brutal. Nobody will question you.
Genocide does not only mean killing. And the Sri Lankan Government did not only take the lives away. The Genocide against the Tamils in Sri Lanka did not start very recently. It has been systematically implemented in various forms from time to time. It is that systematic implementation which reached its peak in 2009.
When dealing with war crimes, the international community is focusing only on a few of the issues, especially at the end of Eelam War 4, at Mullivaaykkaal in May 2009.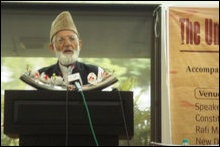 But, there have been an ongoing record of grave breaches of the Geneva Conventions of 12 August 1949, for a long time in the island of Sri Lanka, and the pattern of this long record has to be analysed by anyone investigating the War Crimes.
My view is that the War Crimes, carried out by the Sri Lankan military with direct and indirect help from various actors of the international community, are part of a systematic programme and should also be investigated for the context of the patterns rather than singled-out events.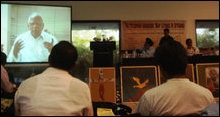 It is also equally important to understand that a systematic and prolonged genocide doesn't take place without a deep mythology behind it.
Like the hatred against the Jews in Europe throughout many years had resulted in the Holocaust, which led to the Genocide Convention, we also see clear evidences of a racial mythology originating from the Buddhist chronicle of Mahavamsa in the island of Sri Lanka.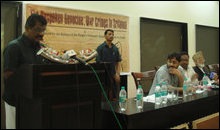 The dangerous dimensions of the racism caused by the Mahavamsa mindset, which attacks the Tamil people who cherish secular values, should be objectively analysed by the investigators.
A structural analysis should be an important part of the investigations, if the investigation should become meaningful for all the victims of the past and the future.
The Second reason on why this brutality of Sri Lanka is more concerned to us as 'Indians', is because, our hands are soaked in that blood.
It's our tax that went as arms and ammunition to commit those war crimes. It is with our money and in our soil, that those Sri Lankan military officials who committed the war crimes were given training.
One could say, how can India be responsible just because it sold arms and provided training? You may add up saying that how can India control the affairs of another country. This was what the Indian high commands were saying all through. Even the Dublin report, which talks about the role of Western countries hasn't said anything about India.
From early 1980s, more than 300 Tamil Nadu fishermen were killed by the Sri Lankan Navy. Thousands have been abducted and tortured by them. The whereabouts of many such abducted fishermen are not known for years. Their families are in dismay as to whether their loved ones are alive or not. This is continuing even today, though the Sri Lankan Government has declared that the so-called 'war against terrorism' is over. Aren't the Tamil Nadu fishermen Indians? Isn't the Indian Government with its Navy responsible for their safety? Aren't the Indian media and Indian politicians concerned about a foreign navy crossing our borders and killing our people? If the Indian fishermen are abducted or arrested by the Pakistan Navy, it becomes a national issue. But even if the Sri Lankan Navy kills Indian fishermen its nothing. It is still a mystery why this has never been an issue. Legally speaking, the Tamil Nadu Government and the Indian Government have all the legal rights to sue the Sri Lankan Navy under war crimes for its brutality against Tamil Nadu fishermen.
As added evidence on how the Indian Government is prejudiced and biased with regards to Sri Lankan Tamils I would like to bring to your notice the plight of the Sri Lankan refugees in India, concentrated in Tamil Nadu. There has been flow of refugees from Sri Lanka from time to time. During early and the mid 80s the flow was very high. Those people who came here then are still in India. Most of them live in the Government sponsored refugee camps located in various parts of the state. Few others live outside the camps along with the local people.
In 2007, a team of law college students did a comparative study of the Sri Lankan Refugee camps with that of Tibetan refugee camps. The result once again exhibited how biased the governments are when it comes to Sri Lankan Tamils.
The Sri Lankan refugee camps in India are no less than the IDP camps in SriLanka, with very poor living conditions, lacking proper sanitary systems and medical aid. We can even keep that aside. But the restrictions imposed on them raise doubt on whether we are in a democratic nation or not.
They are not allowed to possess mobile phones. No free movement outside the camps. There is no proper medical aid provided inside the camps. Hence, if anybody is sick they need to go outside the camp to get treatment. But even for this, they need to obtain permission. They are given very meagre amount as daily compensation.
While the Tibetan refugees are given around Rs. 5,000 per family for a month, the Sri Lankan refugees are given an incomparable amount. The man of the house with Rs. 144, lady of the house with Rs. 100, other adult members with Rs. 90 and children with Rs. 25. Hence a family with a man, wife, one elderly person and 2 children will get around Rs. 384 per month. Can you imagine? 5 people living with Rs. 384 per month. It is good to know that the Tibetan refugees are treated in a better way. Our question is just why are the Sri Lankan refugees not treated in the similar manner. The Sri Lankan refugees, unable to live with the compensation provided, try to find jobs for daily wages. But even for that, they ought to get police permission and are sent outside the camp for such jobs only for 3 days in a week. Sri Lankan Tamils, by nature, give more importance to education. But that has become the major crisis. They need to study in the government schools in the nearby locality. For higher education, till 2003, special reservation was provided for the refugees. But now it has been revoked. Hence professional education is just a dream. They cannot enrol as advocates. They cannot buy land or vehicles. Land at least is understandable. But vehicles? Even those who would like to earn for their living as taxi drivers, cannot do that since they cannot buy a vehicle. Not even two-wheelers. They have been kept in these living conditions for more than 25 years. And, it is not all. The worst is yet to come.
As I mentioned earlier, there is one another category called 'Special camps'. As and when the refugees arrive by sea at Rameshwaram, the coastal town closer in sea route to Sri Lanka, men and women are separated and interrogated. Of that, youth are once again separated and taken away by the Tamil Nadu Police intelligent wing, the 'Q' branch police. The Q branch police say that the youth are separated to find if they are militarily trained. It is at the will and wish of the Q branch to decide on whom to be freed to the camps and whom to retain. If any person resists, or even shows a slightest gesture of resistance, then the family has to forget that person. They are taken away for more intensive interrogation and then they are branded as militants and are kept in 'Special camps'. Apart from those directly from the refugee camps, others who are arrested outside the camps on various charges, even if they have a valid passport and visa, they are detained in these Special Camps.
These 'Special Camps' were initially constituted in 1990, in Vellore. The Tippu Mahal and the Hyder Mahal were used for this purpose. Of the two, one was told to be for militants and the other for supporters, who were not directly members of the movements. These supporters were detained with their family. As such there were 150 detainees in the militant camp and 200 in the supporter's camp.
On 1993 May 14, an additional camp was constituted in Chengalpet, which is around 50Kms from Chennai. Actually it was the Chengalpet Sub-jail which was converted into the camp. Only militants were detained in this camp.
Friends, these 'Special camps' are nothing but illegal prisons under the control of the Tamil Nadu Intelligence. It doesn't come under the Prison department or the local governing authorities. It is completely controlled by the Q branch police. As soon as one enters the 'Special camp', all his documents including his passport, educational certificates etc are taken away from them. This is the lock that the Q branch puts on them. Hence, in order to get back their documents safely the people have to abide by whatever the Q branch police say. False cases are implicated on them. But no trials are conducted. Even if they are not remanded or convicted by the court, the Q branch says that till the case is over they ought to remain in the Special camps. Even if the court grants bail to them, they are brought directly from the prison to these Special camps. Charge sheets are never filed in the cases implicated on them. This means that they have no idea to finish the case. The worst is, even those who are released by the court, are not sent out but kept in these Special camps. In Rajiv Gandhi murder case, of the 19 acquitted by the Supreme Court, 9 were Sri Lankan citizens. But from the very gates of the prisons, the Q branch took custody of them and took them to the Special camps. This was not under any legal grounds. Only after they agreed to go back to Sri Lanka or any relative of them made arrangements to take them to a foreign country, they were released from the Special camps, taken directly to the airport and sent out.
Imagine, how many will have the opportunity to go abroad. And they have come from Sri Lanka to India only because their lives are at risk in Sri Lanka. Then how can they go back? Is it humane to send them back?
We have filed cases against these illegal prisons. But the cases are still pending in the courts.
The inmates and many human rights and social organizations have been continuously fighting for the closure of these illegal prisons. The inmates of the Chengalpet camp undertook fasting requesting, not for their release, but to conduct trails and finish the cases pending on them quickly. But they were brutally attacked by the police. All their belongings were broken. Many were badly hurt. The human rights organizations, students and various other politically and socially concerned organizations like ours, took up the issue and agitated in support of the detainees.
Even after all this, the Government in December 2008, constituted yet another camp in Poonamallee. The specially constructed prison to detain the accused of the Rajiv Gandhi murder case was used for this purpose. This Special prison was termed as a high security prison and after those accused in Rajiv Gandhi case were moved to other prisons, the Muslim youth arrested in the Coimbatore Bomb blast case and in various cases all over the state were detained there. Now this prison is used as a Special Camp.
By the end of 2008, there were 97 detainees altogether. After continuous agitations and hunger strikes, some were released and now there are 34 detainees. Of these 34, 5 have no cases or charges against them. They were released on all cases one and a half years back. But still they are detained. 10 of them are detained for more than 2 years since charge sheet has not yet been filed on them and the case is pending in the court without trial. 4 of them are severely sick but are detained without any proper treatment.
Apart from this, there are a number of Indian Tamils who are implicated on various cases on the charge that they helped LTTE in various ways. As you may all remember, in 2002, POTA was used in Tamil Nadu to arrest people who lent verbal support to LTTE. Similar cases still prevail, though not under POTA, but under various other sections of CRPC and the Unlawful Activities Prevention Act. And these cases too are dragged without trial.
There are number of people in prisons for years together as under-trial prisoners. And many others are walking to courts for more than a decade. I am standing example for them. I was arrested twice in NSA and once in TADA. The TADA case was framed in May 1994. I was released in bail in January 1995. From then on for the past 15 years I have been travelling once in a month to the court which is more than 200 kms away from my place, only to get the case adjourned. The case is pending since the argument was not heard for about 7 years. More than 5 judges have changed. And each time a new judge comes in everything is started afresh. One other person Mr. Rajan, who was also arrested in this case was not given bail for 9 years. The tragedy is that even if he is convicted on the charges against him, the maximum punishment could be only 5 years.
This shows how the Tamil Nadu State Government and the Indian Government are highly prejudiced against the ethnic problem in Sri Lanka. They did not approach the issue with concern. Rather they used it to intimidate the Human Rights and social activists.
Hence it is clear that the Indian Government is with the Sri Lankan Government in its Genocide against Tamils.
Friends, I come from Tamil Nadu. We the people of Tamil Nadu are more emotionally bound with the issue, not only because we share an ethnic relationship with the Tamils of SriLanka. But mainly because we have more close-up shots of the issue. In the past 30+ years, each family in Tamil Nadu has an acquaintance with at least one or more Sri Lankan Tamil. We have heard their plight, their life, their history and their struggle in their own voice. We know their pain not from the media but through personal conversations. We understand their struggle for a life with self-esteem through self-determination for their homeland. And we are completely convinced that theirs is a struggle for freedom and not terrorism. It is because of this that, all sectors of people in Tamil Nadu raised their voice to stop the war. Political parties, Social organizations, labourers, trans-gender community, physically challenged, Film industry, Students, advocates, IT professionals, not a single sector was staying away. Each one of them showed their concern and protest in whatever mean was possible for them. A resolution was passed in the State Assembly. But … none of these appeared in the National Media. And other than us, nobody else from any part of the country uttered a word except for a few but strong words of concern from the intelligentsia. This hurt us a lot my friends. Leave alone the media. Leave alone the Government and the political parties. But the social movements, human rights organizations and activists and the intelligentsia of the country, their silence was what hurt us a lot. Our voices were not heard. And we lost more than 1 Lakh people in a few months.
And that is why I said, our hands are soaked in blood.
One old woman who was in the war zone till the last day of the war, then in the camps and has now come to India.. I happened to meet her. She has lost her son. She has experienced things that we could not even imagine or understand. She has walked over dead bodies to save her life. At this old age, she had to literally run. Till the day I met her, she hadn't come out of the shock. Of course we cannot expect her to come out so soon. She explained me all her experiences with no tear in her eyes. No shake in her voice. Even when she spoke about her son, she said it in a plain tone. But my friends, you know when she broke down? 'We were waiting for India to come to our rescue. Our only hope was with India. But India too betrayed us' and with that she broke down to tears. Imagine how guilty I would have felt sitting before her.
This guilt is what is killing us today. We want to do something. At least for those people remaining alive. Not just for their livelihood, but for their freedom, their dignity and their self-esteem.
The Dublin report has come as a beacon in the darkness, which befell on us in May 2009. I use this opportunity to thank the Permanent Peoples Tribunal (PPT) that found the Sri Lankan government as guilty of war crimes, crimes against humanity and that the International Community, particularly the UK and USA, share responsibility for the breakdown of the peace process and that the charge of genocide requires further investigation.
While also thanking the Irish Forum for Peace in SriLanka which hosted the Tribunal, we look upon with gratitude, Justice VR Krishnaiyer, Justice Rajindar Sachar, Ms. Arundati Roy who have come forward and contributed in support of the Dublin Tribunal against the war crimes committed by the SriLankan Government. This gives us great hopes for the future. We are now strengthened with your support.
With that in mind, I would like to put forth the following requests to the esteemed guests who have gathered here with concern.
The International Community has a responsibility to address the war crimes, crimes against humanity and the investigation on genocide in correct context, not failing in its duty in prevailing upon the Sri Lankan state for all its war crimes, crimes against humanity and genocide, and ensuring that the justice for these continuous crimes is translated into a meaningful political solution, satisfying the aspirations of the Eelam Tamil Nation.

The IDP camps in SriLanka. The Indian Government said in June that the Sri Lankan Government had given assurance that it will re-settle all the people in the IDP camps within 6 months. But it almost a year and the IDP camps still exists. The people in the initial IDP camps are separated into groups and moved to different camps. They are not re-settled in their native places. It is reported that Sinhalese settlements are done in full swing in the Tamils' traditional homeland. I request you to urge the Indian Government and in turn the Sri Lankan Government to ensure that all Tamils are re-settled in their own home lands.

The Human Rights Watch in its report released on February 1 2010 says that more than 11,000 people are detained in Sri Lanka as LTTE suspects. The government contends that the 11,000 detainees are former fighters or supporters of the LTTE. The 30 page report of the Human Rights Watch states right in its title as 'The uncertain fate of LTTE suspects'. As such, the Government refuses to release details on where these detainees are kept and in what condition they are. This has left their families in anguish and agony. Hence, the SriLankan Government should be urged to release details on the whereabouts of these detainees and allow their family members to meet them. Further emphasis should be made to treat these detainees as prisoners of war, thus securing them under the International laws on Prisoners of war.

As regards to the situation prevailing in Tamil Nadu as to the conditions of the Sri Lankan Tamil refugees, the Tamil Nadu Government should be urged to provide better living conditions for the refugees. While the Special Camps are to be closed permanently, the Normal camps are to be inspected periodically by a committee of independent individuals like doctors, human rights activists, lawyers and such renowned citizens.

The Indian Government or the Tamil Nadu Government should execute its legal rights and sue the Sri Lankan Navy for entering the Indian borders in an unauthorized manner and killing the Tamil Nadu fishermen.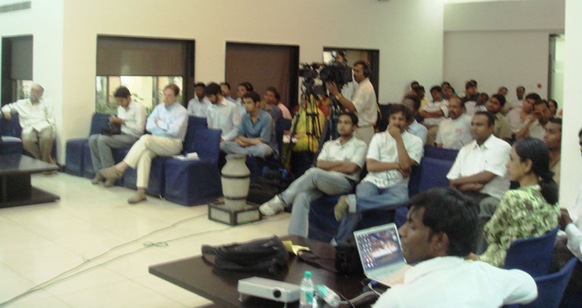 (For updates you can share with your friends, follow TNN on Facebook and Twitter )