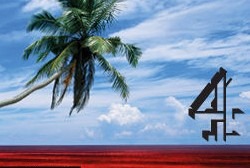 Britain's Channel 4 television is set to release another video on Sri Lanka this month and the video is said to contain new evidence of war crimes committed in the country.
The Channel said that the new video to be aired on March 14 will also have contemporaneous documents, eye-witness accounts, photographic stills and videos relating to how exactly events unfolded during the final days of the civil war.
Last year Channel 4 broadcast Sri Lanka's Killing Fields, a critically-acclaimed and RTS Award winning forensic investigation into the events of the last few weeks of the decades-long war between the government of Sri Lanka and the LTTE.
It featured video evidence of war crimes and crimes against humanity captured on mobile phones by both victims and perpetrators.
Screened at the UN in Geneva and New York and also shown to politicians at the House of Commons, the European Parliament and key figures in the US Senate, the video 'Sri Lanka's Killing Fields' prompted comment from leading political figures around the world, including British Prime Minister David Cameron.
The follow-up film, Sri Lanka's Killing Fields: War Crimes Unpunished, forensically examines four specific cases and investigates who was responsible.
The cases are: the deliberate heavy shelling of civilians and a hospital in the 'No Fire Zone'; the strategic denial of food and medicine to hundreds and thousands of trapped civilians – defying the legal obligation to allow humanitarian aid into a war zone; the killing of civilians during the 'rescue mission' and the systematic execution of naked and bound LTTE prisoners – featuring new chilling video footage of a 12-year-old boy who has been brutally executed.
(For updates you can share with your friends, follow TNN on Facebook and Twitter )