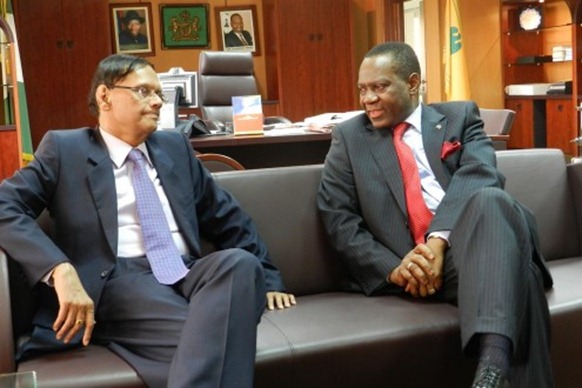 Sri Lanka says the developing world has a particular interest in ensuring that the UN Human Rights Council (UNHRC) is not politicized.
External Affairs Minister G.L Peiris said that such organs of the UN System should not become  instruments  for  giving  effect  to  decisions  made  by  power  blocs  for  political  reasons.
He said this during a meeting with the Minister of Foreign Affairs of Nigeria Olugbenga Ayodeji  Ashiru, the External Affairs Ministry said.
He said that countries emerging from painful conflicts and renewing their commitment to economic and  social development after the eradication of terrorism, deserve understanding and sympathetic  support  from the international community, not judgmental attitudes buttressed by pressure which erodes the dignity and self-respect of developing nations.
"If  political  and  strategic  alignments, rather  than  recourse  to  an  issue  based  approach,  are  seen  to  determine  voting  patterns,  the  actual  conduct  of  these bodies,  over  time,  will  move  further  and  further  away  from  the  value  system  underpinning  the  Charter  of  the  United  Nations,"  the  Minister  observed.
(For updates you can share with your friends, follow TNN on Facebook and Twitter )