The Centre on Thursday assured Tamil Nadu Chief Minister J. Jayalalithaa that it will take into account her opinion on unannounced visits by Sri Lankan VIPs to the state, saying it will take the matter 'seriously'.
"We are a federal state, we have the greatest respect for states. Whatever is the assessment of the state governments, we will take it seriously but we will see how we can reconcile the issue," External Affairs Minister S.M. Krishna said.
"I would like to assure the Chief Minister that her opinion will certainly be factored in the decision we are going to take," he told reporters here en-route to Singapore.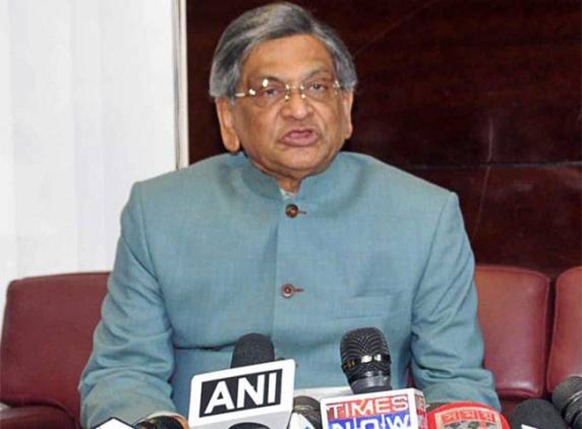 Foreign Affairs Minister S.M. Krishna says the Centre is considering the views of Tamil Nadu CM Jayalalithaa on restricting the visit of Lankan VIPs to the country – Agencies
Jayalalithaa had yesterday written to Prime Minister Manmohan Singh asking him to discourage unannounced visits of Sri Lankan dignitaries to the state, saying the people were 'greatly exercised' over the Lankan government's conduct on the Tamils issue.
She had said the Sri Lankan VIPs be allowed to the state only after consulting the state government. On the demand from parties including AIADMK and Congress' ally DMK that the Centre back a US-sponsored resolution against Colombo in the ongoing session of United Nations Human Rights Council (UNHCR) over alleged war crimes, he said New Delhi will consider every aspect before taking a final stand.
"Well, we will certainly take into account overall relationship between India and Sri Lanka and the sentiments in our country (Tamil Nadu). We will take every factor into consideration before taking a final call," Krishna said.
India is providing a number of humanitarian aids to the internally displaced 'Tamil-speaking brothers and sisters' in the island nation, Krishna said, adding that he himself had seen renovation of schools and other works undertaken by it.
On India rejecting the visa application of a Japanese national who was to share her experience about the Fukushima nuclear disaster, he said it was the prerogative of the government to decide on such matters.
(For updates you can share with your friends, follow TNN on Facebook and Twitter )