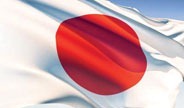 The Japanese government extended the 42nd Yen Loan Package amounting to Japanese Yen 42,477 million (Rs 66 billion) to Sri Lanka towards three key projects aimed at facilitating the social and economic development initiatives in the country.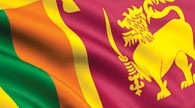 The loans under this scheme are offered on highly concessionary terms and conditions and are administered by Japan's International Cooperation Agency.
In January 2011 Japan provided Yen seven billion (approximately Rs 9.3 billion) towards the "Emergency Natural Disasters Rehabilitation Project" to rehabilitate flood affected areas. This amounts to approximately 50 billion Japanese Yen provided as loans, the largest provided during a fiscal year to Sri Lanka so far. The details of the projects financed under the loan scheme are as follows:
Yen 28,969 million (Rs 45 billion) will be provided to improve and modernize the facilities of the Bandaranaike International Airport (BIA) and construct a second passenger terminal to cope with the increased air traffic
and transform the airport as a main commercial and business hub in the region. In 1999 Japan provided Yen 12,384 million for improving airport facilities including among others the construction of a modern departure passenger terminal currently in use.
3,935 million Yen (approximately Rs. 6 billion) will be provided for improving health facilities in the country including (a) strengthening the drug production capacity of the State Pharmaceutical Manufacturing Corporation (SPMC) by construction/refurbishment of the building and installing modern machinery for resolving the drug shortages in state hospitals, (b) upgrading facilities of secondary hospitals in Central, Sabaragamuwa, North Western and Eastern Provinces to function as core hospitals, (c) provision of around 125 ambulances to rural hospitals. In 1985, Japan provided a grant of Yen 1.9 billion to construct and equip the drug manufacturing facility for producing essential drugs at low cost.
Yen 9,573 million (Rs 15 billion) will be provided for the construction of the 220 KV Transmission Line from Habarana to Veyangoda to improve the stability and reliability of the transmission system, to cater to the growing demand of electricity, and to increase efficiency in the power sector. These three projects are in line with the needs identified by the government. This year Japan and Sri Lanka commemorate the 60th anniversary of the establishment of diplomatic relations and these projects are symbolic in terms of Japan's long-term cooperation in Sri Lanka's overall development process and strengthening the bonds of goodwill between the two countries.
(For updates you can share with your friends, follow TNN on Facebook and Twitter )