(PTI) With an aim of reinforcing India's commitment towards ethnic Sri Lankan Tamils, a delegation of MPs led by Leader of Opposition in Lok Sabha, Sushma Swaraj will travel to the country next week to assess the resettlement and political process in war-torn areas. The 15-member multi-party delegation with representatives from Congress, BJP, DMK, AIADMK and Left parties will be in Sri Lanka from 16 to 21 April.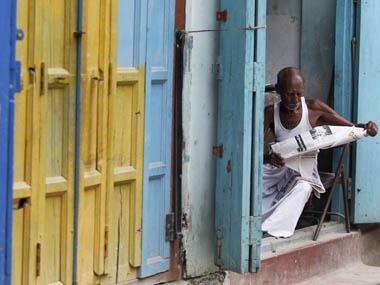 The delegation is likely to meet the country's top leadership including President Mahinda Rajapaksa and travel to northern and eastern parts of the country, which bore the maximum brunt of the nearly three decades-old civil war.
At least seven members of the delegation are from Tamil Nadu, where the issue of Sri Lankan Tamils is emotive. The MPs, while assessing the process of resettlement of Tamils displaced by the war that ended three years back, would press for an early political solution which involves devolution of powers to the Tamils, sources said today.
Besides Swaraj, the delegation will include Congress MPs Sudarshana Natchiappan, Manicka Tagore, M Krishnaswamy and NSV Chithan, DMK's TKS Elangovan and Prahlad Joshi and CP Thakur from BJP. CPI(M) will be represented by TK Rangarajan. The leaders would travel to Jaffna and Kilinochchi, the de-facto capital of the now vanquished LTTE, and see for
themselves the resettlement process taken up after the end of the war.
Sources said the MPs would interact with Tamil parties and common people in the war-torn areas and seek feedback from them on the process.
The long-awaited visit by the delegation comes close on the heels of India voting against Sri Lanka at the United Nations Human Rights Council (UNHRC) in Geneva on 23 March.
External Affairs Minister SM Krishna had during his visit to Sri Lanka in January said that a delegation from India would visit the country. India has been pushing Sri Lanka to quickly follow up the military victory with a political solution that would genuinely address the grievances of the minority Tamil community.
Krishna had during his visit also asked Sri Lanka to seize the opportunity and implement the recommendations of the Lessons Learnt and Reconciliation Committee that went into the events of the war.
Deputy Leader of BJP in Rajya Sabha SS Ahluwalia had first made the suggestion in December in Parliament that an all-party delegation should be sent to Sri Lanka to learn about the condition of Tamils there after LTTE was decimated and its chief V Prabhakaran killed.
(For updates you can share with your friends, follow TNN on Facebook and Twitter )