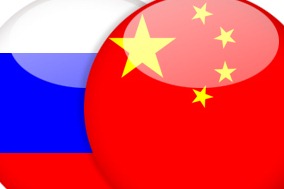 Four countries that voted against the US backed resolution on Sri Lanka at the 19th UN Human Rights Council (UNHRC) sessions in Geneva are to move out of the Council in June this year.
Two of Sri Lanka's key allies, China and Russia are among those who will be leaving the Council at the next UNHRC session in June.
The other two countries that would be leaving the Council in June are Saudi Arabia and Bangladesh.
However, the support of China and Russia has played a crucial role on Sri Lanka's diplomatic offensives at the UNHRC whenever issues on the country's human rights track record have been taken up for discussion.
China helped Sri Lanka canvass for votes during the US backed resolution on Sri Lanka in March.
The government is concerned that China and Russia would not be present in the Council when the country's human rights situation is to be taken up for review during the Universal Periodic Review (UPR) scheduled in October this year.
Government sources told The Sunday Leader that while there were concerns about the absence of China and Russia during the UPR, the government believed that the two countries would continue to support Sri Lanka from the outside.
(For updates you can share with your friends, follow TNN on Facebook and Twitter )