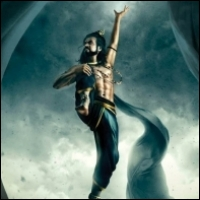 He is simple, humble and generous. His style, stunts and punch dialogues have attracted millions of fans. But, there is more to know about this great icon. In this country, where people run behind cheap publicity for both what they have done and what they have not done, Rajini stands apart.
Come summer, there are several stalls that supply drinking water to people at free of cost. Most of these stalls house huge banners praising the sponsor of the stall as 'Kodai Vallal' and 'Karnan of the present' for serving water. But there's one stall outside Raghavendra Kalyana Mandapam serving cold buttermilk the whole day. This stall doesn't even show a stamp size photo of the Superstar, who is sponsoring it. Every half an hour, a huge drum full of buttermilk is brought out and buttermilk is supplied to people travelling in the hot sun.
Now we know that what makes him different and why people call him the real Superstar.
(For updates you can share with your friends, follow TNN on Facebook and Twitter )