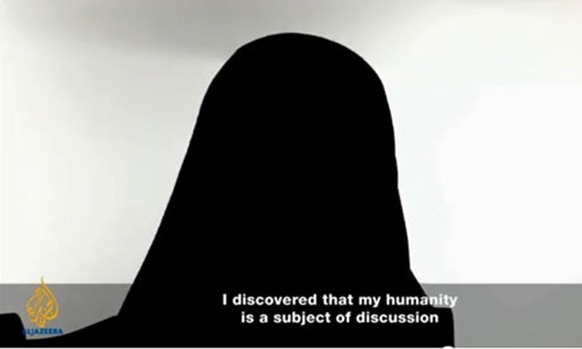 This year's Bafta award for the best current affairs television programme, to be awarded later this month, has provoked an international struggle to undermine the content of at least one of the four powerful documentaries on the shortlist – a film about the uprising in Bahrain last spring.
A fortnight ago the Radio Times magazine launched an online poll to allow readers to vote for their favourite Bafta nominees. There are no prizes on offer, but the current affairs category has now registered an incredible one million votes, even though participants will not decide the final outcome. While fans of Benedict Cumberbatch's portrayal of Sherlock Holmes or of Dominic West's role as Fred West have together clocked up only 4,000 votes in the best leading actor poll, more than half a million voters across the world have backed the film Shouting in the Dark, made in Bahrain by journalist May Ying Welsh for al-Jazeera. Another half a million have voted for Channel 4's film Sri Lanka's Killing Fields, fronted by Jon Snow.
Welsh's film, which was shot undercover over three months, went out on al-Jazeera's English-speaking channel last summer and provoked outrage among officials in Bahrain. They claimed it painted an unfair picture of police brutality during the uprising and played down the involvement of Iranian-backed subversives among the crowds. But since then the controversial film has won a Royal Television Society nomination, a UK Foreign Press Association award and a series of prestigious US prizes.
The fight for the top spot in an innocuous British magazine poll first became part of an international public relations war last weekend, soon after Khalid al-Khalifa, Bahrain's foreign minister and a member of the ruling family, tweeted a call for his 80,000 Twitter followers to cast a vote for any one of the other nominees in the Radio Times poll.
"I invite everyone to stand with Bahrain and vote against the harmful al-Jazeera film," he wrote. The tweet caused a Twitter storm of support from the Middle East for the Sri Lankan film. One user called Jaguar wrote: "Oh noble people of the Gulf, vote for Sri Lanka and prevent the Shia infidels from defaming Bahrain." Another typical tweet came from Ahmed, who wrote: "Everyone vote more than once for the film Sri Lanka in order to make al-Jazeera's film which harms Bahrain fail to win."
In response, others began to urge support for Welsh's documentary. A tweet from Nuwaidrat read: "Urgent – by the time you finish reading this line the thugs will have turned the tables on us – vote for the film Shouting in the Dark." Another, from a user called Allah Gifted us with Martyrdom, wrote: "Please intensify voting efforts for al-Jazeera's film Bahrain Shouting in the Dark which uncovers part of the truth about the situation in Bahrain."
RadioTimes.com acting editor Tim Glanfield said: "For a British entertainment website to become a battleground between Bahrain government loyalists and its opponents has been an unexpected and extraordinary turn of events."
Al-Jazeera staff commented on the voting patterns in an article for the Radio Times site and drew attention to the abusive nature of some tweets, many of which urged supporters of the Baharaini authorities to vote more than once.
"For several days, thousands of Arabic language tweets – at peak hours several tweets a second – have been pouring out of Bahrain and the Gulf in a steady stream, many of them filled with religious epithets and hate speech," said the article.
After the al-Jazeera response went up on the site there was a brief hiatus in the flow of votes for the Sri Lankan film, which the commissioning team on the Arabic channel agree is a brilliant and worthy competitor.
Because of its "distressing images", Sri Lanka's Killing Fields went out in a late night slot and showed what Channel 4 said appeared to be "extrajudicial executions filmed by Sri Lankan soldiers as war trophies on their phones; the aftermath of shelling in civilian camps and hospitals alleged to have been deliberately targeted by Sri Lankan government forces; dead female Tamil fighters who appear to have been systematically raped; and pictures which document Tamil fighters alive in the custody of Sri Lankan government forces and then later dead, apparently having been executed."
The film, directed by Callum Macrae, also recognised atrocities alleged to have been carried out by the Tamil Tigers.
(For updates you can share with your friends, follow TNN on Facebook and Twitter )