The Canadian Tamil victim who was allegedly slain by Sri Lankan military-operated killing squad two weeks ago, while he was in Ki'linochchi claiming back his properties appropriated by the occupying military, was severely tortured before he was finally killed, legal sources in Ki'linochchi said. The 53-year-old victim, Mr Andrew Mahendrarajah Anthonippillai, was tortured inside his house by the squad and was chased out of the house and slain. The wristwatch he was wearing at the time of the killing stopped ticking at 8:56 p.m. on the fatal day of 03 May 2012, according to the photos submitted to the courts by the police. Due to legal and international value of the evidence, TamilNet publishes edited photos in black and white, cautioning readers against the strong content.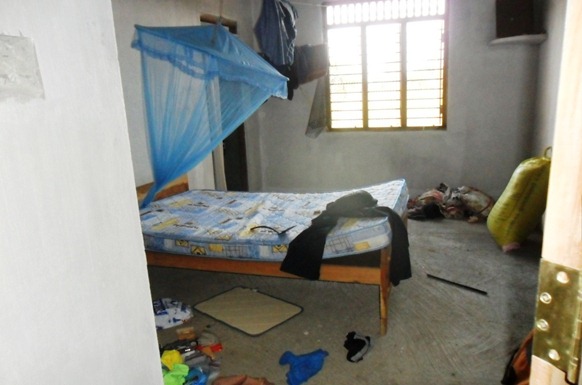 The bedroom of the victim has been searched by the killer squad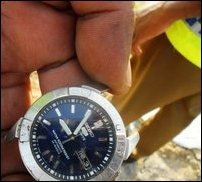 It seems that the killers had been searching for something and had also dug the land in the vicinity to locate something, probably land-deeds and property ownership documents that the victim had brought from Canada, legal sources further said.
The victim could have been tortured by the Sinhala-speaking squad, which was searching for land-deeds, according to sources in Vanni that were close to the victim during his 3-month stay in Ki'linochchi.
He was not slain by local criminals, as the killers did not steal valuables and the money in his possession, the legal sources further said.
Land deeds were missing in the house, according to SL police sources.
In addition to property-related documents, his laptop and cell-phone had been seized by the killer squad, as earlier reported.
The late Mr Mahendrarajah was confronting the SL military during his stay in Ki'linochci, but secured at the end an appointment with the SL Defence Department in Colombo on the following week. Before his slaying, he was closely monitored. He also had a verbal encounter with the nearby SLA camp the day before his killing.
Photos taken inside the house the following day also document that the room had been searched. Traces of victim's blood inside the house also establish that the torture had begun inside the house, according to the sources.
The victim's male organ seems to have been smashed using mattock by the attackers, the sources further said.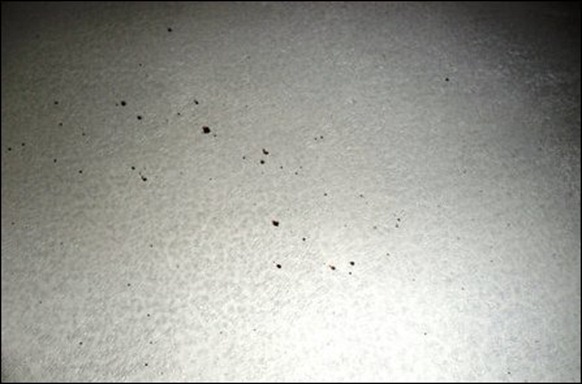 Traces of blood inside the house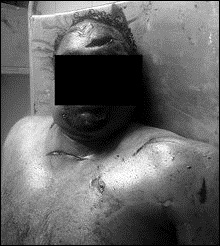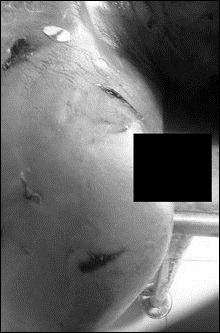 (For updates you can share with your friends, follow TNN on Facebook and Twitter )