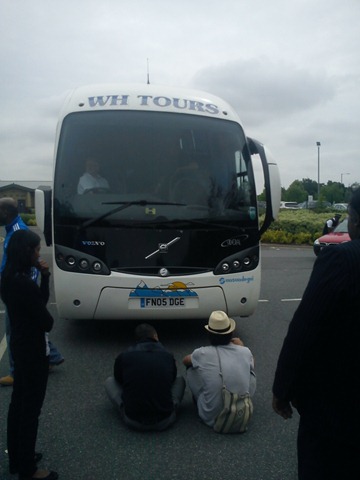 Protesters blocked the road as the first coach was leaving from Colnbrook detention centre for Standstead airport at 11am Thursday the 31st May. The coach operator was WH Tours.  The second coach sneaked out through the back exit.
13 people took part in the demo and managed to block the coach for up to half an hour, 3 non Tamils and one Tamil were arrested and the police held them until Thursday night at 10.30pm at West Drayton police station. Those involved said the police have sayat that they are only going to press charges against two of the four that were arrested, both non Tamils that took part in the demo.
The protesters took turns in sitting in front of the coach and copies of the most recent Freedom from Torture report were handed to the senior police inspector, inspector Qasin who was in charge of the operation. However according to the protesters he said he didn't make the decisions, he just followed orders.
Eventually they brought in the police dogs and randomly arrested 2 men and two women and the coach made it through. According to witnesses the arrests were made unlawfully, as the arrests were made before the senior inspector had properly read out section 14. The protesters took videos of the arrests, which will prove this if it goes to court.
Nine of failed asylum seekers were returned from Stanstead airport and were taken to Brookhouse near Gatwick, 3 of those were actually sitting on the plane when the cancellation of their removal directions came through and they were removed just before take off. There is no doubt that if the protest hadn't taken place and the plane had left on time, those three would most certainly have been sent back. The plane was delayed with just 13 people imagine if 130 people had turned up in protest, the plane would have never gone.
For further info please contact Act Now on 07817504227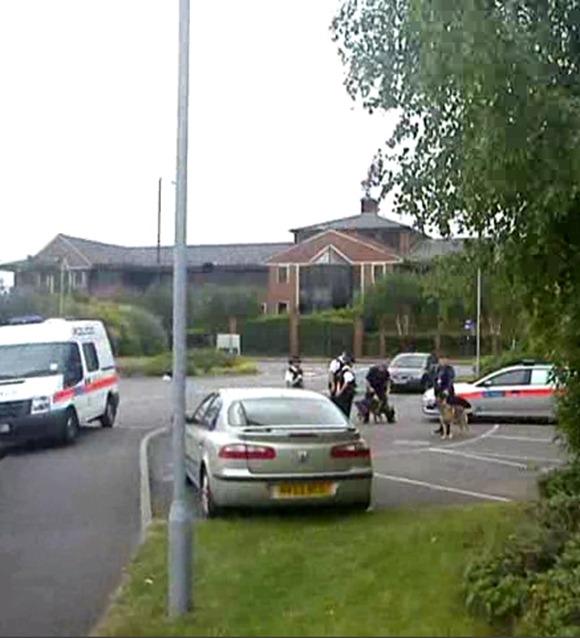 (For updates you can share with your friends, follow TNN on Facebook and Twitter )