Political parties, including mainstream parties, Communist Party of India (CPI), MDMK and VCK, and civil groups of Muslims, youth, students and women including the May 17 movement – altogether 19 organisations and two prominent individuals led a demonstration and submitted a memorandum to the Deputy British High Commission in Chennai on Wednesday, protesting the British government inviting Sri Lanka President Mahinda Rajapaksa to the diamond jubilee celebrating 60 years of the coronation of Queen Elizabeth II. Reminding the UK government of its international obligation to deal with a war criminal, the memorandum also urged the UK to work for the removal of Sri Lanka from the commonwealth.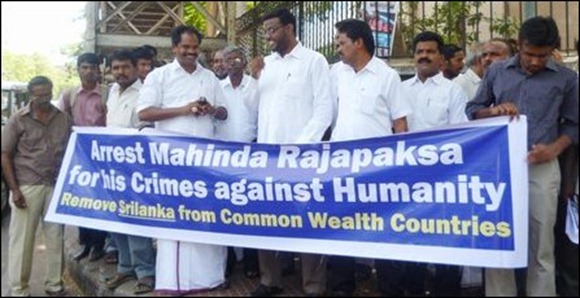 C. Mahendran, Deputy Secretary of the Communist Party of India (CPI), Mallai Sathya, State General Secretary, MDMK, Thirumurugan Gandhi and Prof Purushothaman of the May 17 movement, Prof Dheeran, President, Tamilaka Vaalvurimai Katchi, Haroon Rashid -Manitha Neya Makkal Katchi – Dy. Secretery, Se.Packiyarajan of Naam Tamilar, Ki.Venkatraman, General Secretary, Tamil Desa Pothuvudamai Katchi, Paventhan of Tamil Nationalist Front, Thabasi Kumaran, Dist Secretery, Periyar Dravidar Kalagam, Prof Sarasvathi, President, Friends of TGTE and Pugalenthi, Film Director were main speakers at the protest demonstration held in front of the British Deputy High Commission.
The two major political parties DMK and AIADMK were busy on Wednesday over accusations and counter actions about the birthday celebrations of the DMK chief M. Karunanidhi.
PDF: Appeal by 19 organisations (Tamil)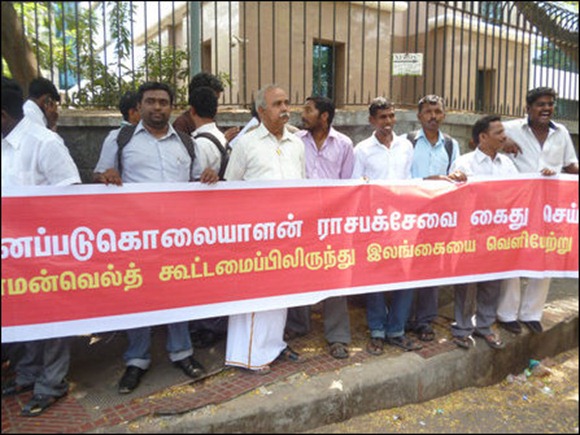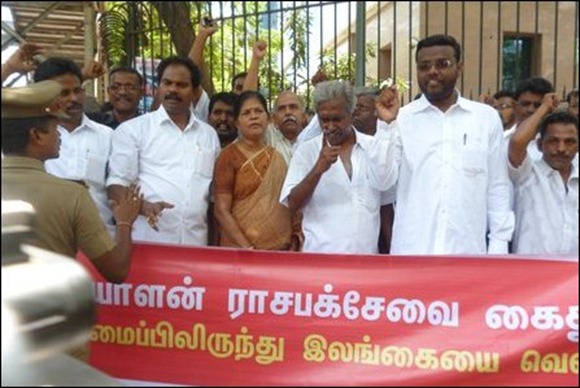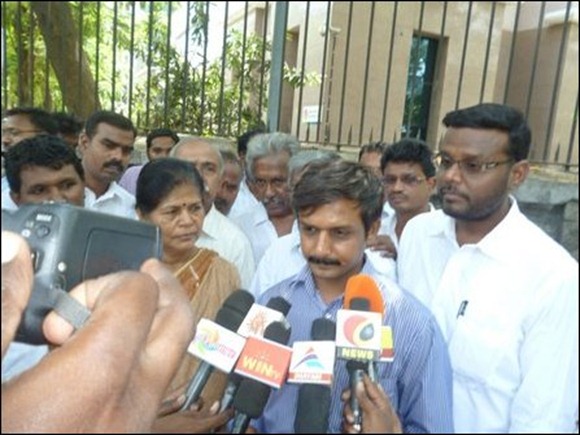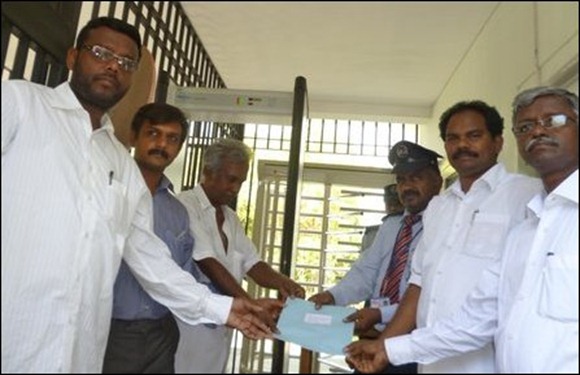 (For updates you can share with your friends, follow TNN on Facebook and Twitter )