One of the big winners of the 2012 exchange4media News Broadcasting Awards (eNBA) in India on Friday was 'I Witnessed Genocide : Inside the Killing Fields of Lanka', a key documentary produced last year by Headlines Today Television on the plight of Eezham Tamils in Vanni. The New Delhi based station's special correspondent Priyamvatha and cameraman Ashok Bhanot were the first international journalists to travel to Vanni, undercover, to report on the survivors of the 2009 genocide. The documentary has won under two categories for Best Current Affairs Programme and Best News Coverage – International.
Witnesses in Vanni had narrated accounts of sexual abuse in internment camps, the use of chemical and cluster bombs by the Sri Lankan armed forces, killing of thousands of civilians in aerial bombardment and artillery attacks and continued denial of their basic rights in the two part report, which was telecast on Headlines Today.
Priyamvatha's reports were quoted during debates in both houses of India's Parliament and in the Tamil Nadu Assembly.
On Friday, Headlines Today won four awards in total. The Best Anchor award went to Headlines Today's Managing Editor Rahul Kanwal for anchoring the daily show Centre Stage and the channel's special correspondent Preeti Choudhry won the young professional of the year – editorial award.
"The coveted eNBA awards have one of the most rigorous selection processes with the jury sifting through 400 entries from the English, Hindi and regional channels vying for the honours," said a report by India Today.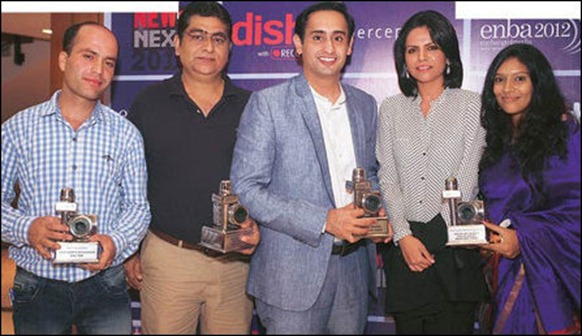 [Photo courtesy: India Today]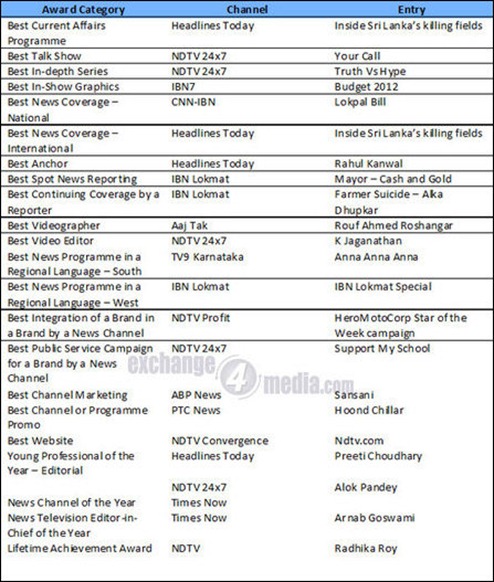 (For updates you can share with your friends, follow TNN on Facebook and Twitter )