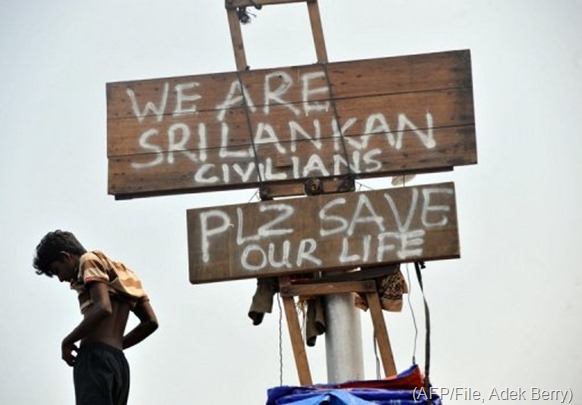 Australia announced Monday plans to boost intelligence sharing with Sri Lanka to try to halt a wave of boatpeople that has seen thousands arrive illegally on its shores this year.
Foreign Minister Bob Carr, who is in Colombo for a three-day visit, said he would discuss the idea during talks with leaders on how to deal with people-smuggling.
"It's about defeating those who want to get rich by preying on the aspirations of Sri Lankans for a better life," he told the Australian Broadcasting Corporation.
More than 16,770 boatpeople have arrived in Australia in 2012, with Sri Lankans making up the biggest group, accounting for more than 6,360.
Canberra has struggled to contain the record flow of boatpeople from Sri Lanka and has already sent home hundreds it has deemed to be economic refugees.
Sri Lanka says it has also stopped nearly 3,000 people from illegally journeying by boat to Australia this year.
In a statement, Carr said the plan included increased maritime cooperation, intelligence sharing and reducing incentives for smuggling ventures.
"We're setting a clear agenda for intelligence sharing, naval cooperation and helping rebuild Sri Lanka — all designed to reduce people smuggling," he said.
"I welcome Sri Lanka's strong support for anti-people smuggling activities, and look forward to increased cooperation in destroying the people smuggling business model."
Carr on the weekend also announced US$36 million in aid to boost educational opportunities in Sri Lanka, in the hope it will stem the flow of illegal migrants from the island.
Under the intelligence-sharing plan, Australia will also provide training and additional surveillance equipment to expand Sri Lanka's ability to target smuggling operations.
"There is a message from these talks to people in Sri Lanka — by getting on that boat you risk your life, you'll lose your money and you will be sent back home," Carr said.
(For updates you can share with your friends, follow TNN on Facebook and Twitter )