In a meeting held on Monday at the Jaffna University by the Vice Chancellor Prof Vasanthi Arasaratnam, it was decided to resume classes on Tuesday, after much persuasion by the Rajapaksa-appointed Tamil VC that she would resign if the students were not agreeing for an immediate reopening. The SL Education Secretary has come out with an open threat that the government would close down the university for one year if it were not resuming. The student representatives under pressure agreed for the resumption, but students didn't come on Tuesday. Only less than 50 students out of a 5000-strong student population were seen at the university. Most of them were emotionally unprepared while their activists are in detention and they were also scared about security in and around the campus, news sources in Jaffna said.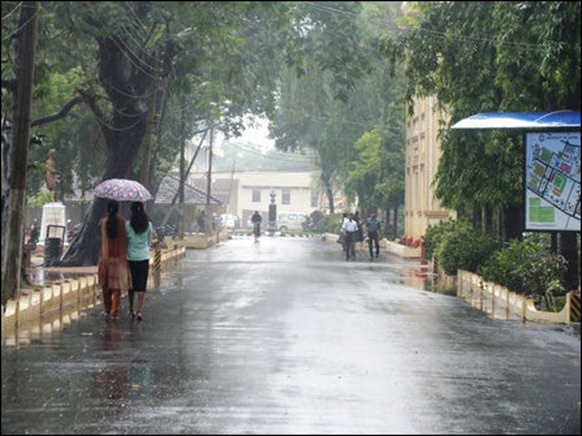 At the meeting on Monday, the student representatives while insisting on the release of the detained students, wanted to discuss the matter of reopening after Pongkal in mid January. But for some unknown reasons, the SL government and the VC were adamant on immediate resumption.
Students are also opposed to conducting the university exams from 16 January. They want their detained comrades to be released to take part in the exams. Otherwise, even if they were released they would automatically lose one year for voicing for the rights of the students and of the people, student circles said.
The final year students of the university would meet on the 10 to discuss about boycotting their exams if the detained comrades are not released, student circles said.
Psychological preparedness of students is the most important requisite in education. Therefore, release of the detained students is the demand of the students and teachers of the university. But the occupying government has something else in its agenda, the university academics were commenting.
The university campus in now surrounded by the SL troops and by its intelligence personnel. Some of them are present inside the campus itself. The situation is another reason for the unwillingness of the students to return.
There is also a fear that if the detained students were not released now they would not be released for years.
The government says open the university, but could we do if the students are not coming. The government only wants to score a point and show it to the international community, commented a teachers' union representative.
The US embassy and the visiting Canadian minister came out with lip service of adding a sentence in their statements. But practically none in the so-called international community succeeded in driving sense in the minds of the genocidal regime they patronize, commented academic circles in Jaffna.
(For updates you can share with your friends, follow TNN on Facebook and Twitter )