The Executive Committee of the Bar Association of Sri Lanka (BASL), still maintaining some level of independence, disturbed by the sudden transfer of 44 district court judges and magistrates in the middle of their current tenure, as directed by Rajapakse lackey and new Supreme Court chief justice Mohan Pieris, has appointed a committee to look into the transfers, Colombo media reported. Contrary to the usual practice of annual transfers taking place at the beginning of the year, the Mohan Pieris directed transfers have been given four months into the year, unsettling the family lives of judges and magistrate, BASL further charged, according to the Sunday Times.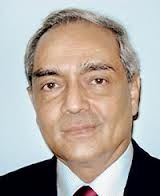 Officials of the Judicial Services Association (JSA), which comprises more than 240 district judges and magistrates, had been especially targeted and almost all of them transferred out of their station, the paper said.
The JSA had strongly opposed the impeachment of CJ 43, Shirani Bandaranayake after the Supreme Court and the Court of Appeal declared the move was illegal and unconstitutional.
Sources close to the judiciary said that the firing of Shirani Bandaranayake, who has been an earlier supporter of the Rajapakse regime, was initially triggered by her unease at the interference of Presidential sibling Gothabaya Rajapakse who had begun to directly control official appointments and transfers of staff in even lower level courts. The Chief Justice was not pleased with the encroachment of the defense ministry into Chief Justice's sphere of judicial influence, and had started overriding the directives from the defense department which caused the relationship to sour, closely connected sources said.
Mohan Peiris is considered to be an ally of Sri Lanka's President Rajapaksa and his appointment was seen by critics as further consolidation of power by Rajapakse and his family. United Nations High Commissioner for Human Rights Navi Pillay expressed doubts about Peiris' independence and impartiality, particularly when dealing with allegations of serious human rights violations by the Sri Lankan government.
Earlier, The International Commission of Jurists (ICJ) condemned Peiris' appointment, describing it as a "further assault on the independence of the judiciary."
(For updates you can share with your friends, follow TNN on Facebook and Twitter )