The recent student upsurge demanding Tamil Eelam as the solution to the national question of Eezham Tamils became the main theme of a live show staged by the second-generation diaspora students in Canada last Sunday. The programme, titled "I'lantha'lir – Discover Your Roots", through multiple stage-acts, offered a live narration of the history of the Tamil liberation struggle, divided into notable time periods within the history.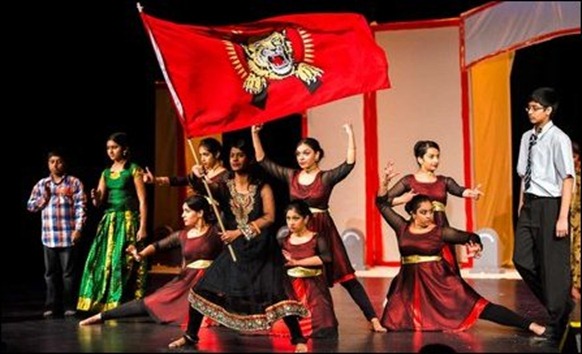 The organisers of the event declared that the programme will be a platform to engage and educate fellow second generation Tamil students through the arts on matters of identity and national liberation of Eezham Tamils.
Krishan Ratnavelu from the Ryerson University Tamil Students' Association who participated in a scene reflecting on the colonial legacy of the British in island stated that, " being a second generation Tamil youth, it was an exceptional experience that opened my eyes to the struggle for Tamil liberation and the preservation of my identity."
"There cannot be any compromise to Tamil sovereignty- for the sake of our survival, we cannot accept anything less than independence," said Keerthana Pathmanathan, Coordinator of I'lantha'lir. The programme has incorporated the demand for an internationally monitored referendum on Tamil Eelam.
The programme, organized by the Canada TYO, took place at The Chinese Cultural Centre in Toronto to a full audience of predominantly Tamil youth.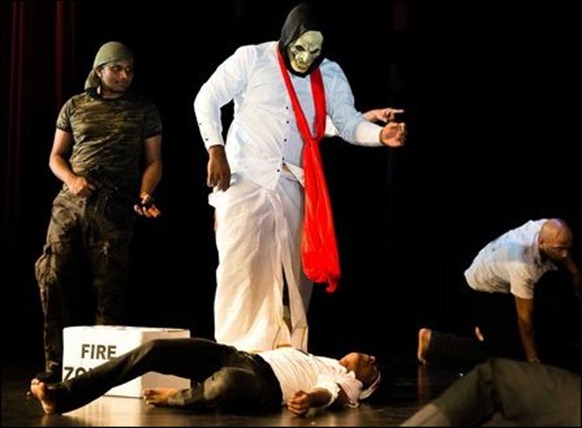 (For updates you can share with your friends, follow TNN on Facebook and Twitter )