An armed squad, allegedly operated by the Sri Lankan military intelligence, stormed the main office of the Uthayan Tamil daily in the city of Jaffna in the early hours of Saturday, setting ablaze the press machines and the copies of printed papers that were ready for distribution. The squad chased media workers away at gun point and poured petrol on the papers and machinery in the fourth attack to be reported on the popular Tamil daily since January this year. The pre-dawn attack, carried out Saturday at 4:45 a.m., comes 10 days after a similar attack on its Ki'linochchi office this month. Colombo's systematic attack on the Tamil daily, owned by Tamil National Alliance (TNA) parliamentarian E. Saravanapavan, seeks to destabilize the operation and dissemination of the paper in the occupied country of Eezham Tamils, especially before conducting elections to Northern Provincial Council.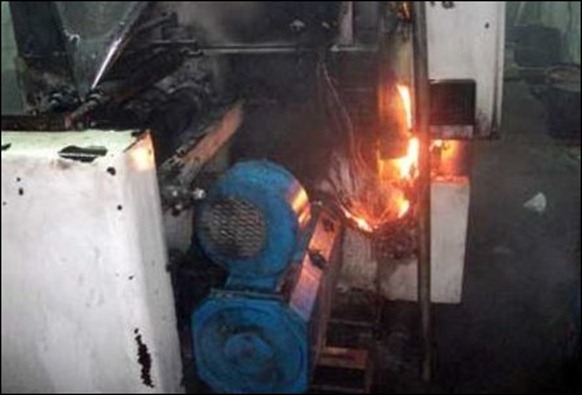 The sequence of attacks on Uthayan began with a series of targeted assaults on its staff disseminating the Paper in Jaffna, Mullaiththeevu, Vavuniyaa and Ki'linochchi districts.
The attackers burnt the copies of Uthayan paper each time. Then, the attacks escalated on its offices and staff.
"Now, the the terror has finally reached the stage of committing an act of arson on the press machinery itself," said a media worker, who was chased away at gunpoint by the squad that stormed the office.
Tamil National Alliance (TNA) and Tamil National Peoples Front (TNPF) politicians, who visited the Uthayan office have condemned in the strongest terms the arson attack on Uthayan daily.
Uthayan's personnel were getting ready for the day's distribution, at the main office, when the attack took place.
The editorial staff had already left the office concluding their work.
The squad that stormed the office opened fire at the air to chase away the media workers.
Then, the attackers, who had brought petrol with them, poured it on to the machinery, setting the machines ablaze.
Bursts of gun fire have also been directed by the attackers at the press machinery.
Colombo is seeking to completely curb the operation of the paper, which has become the most targeted newspaper ever in the occupied country of Eezham Tamils.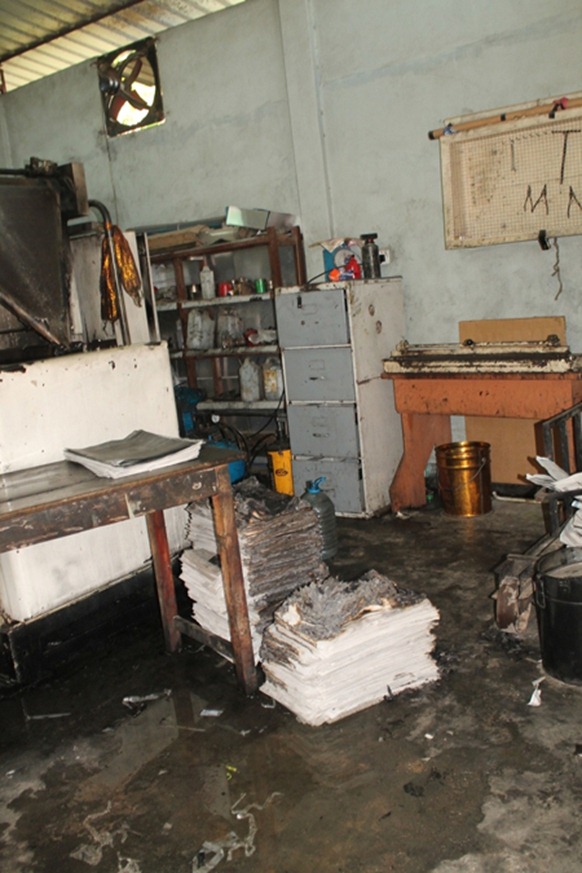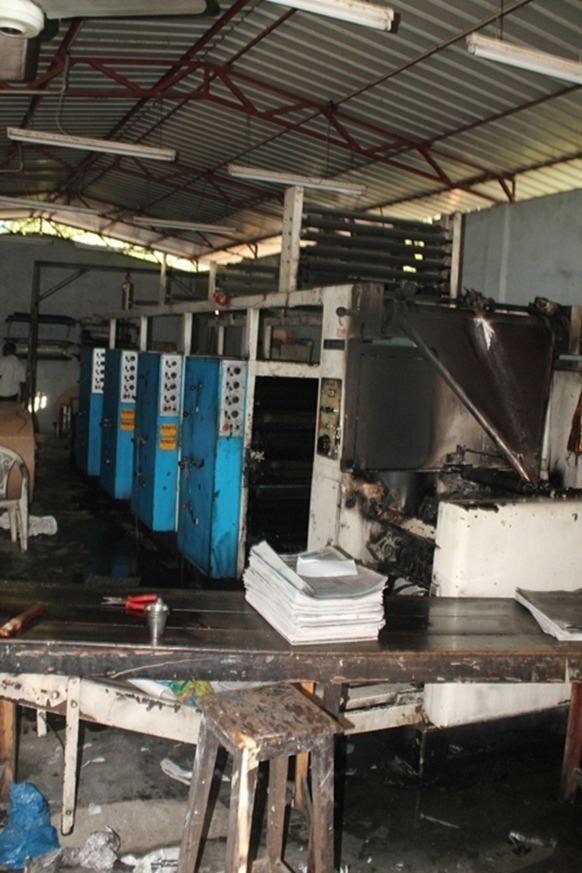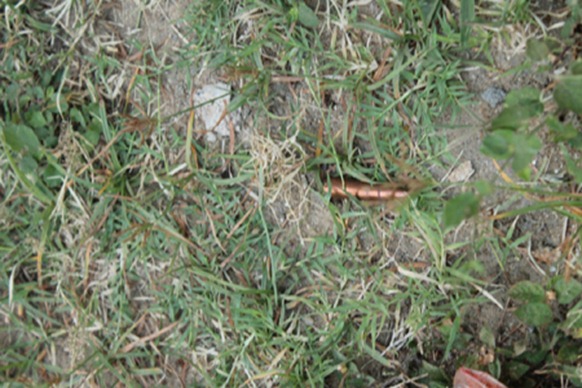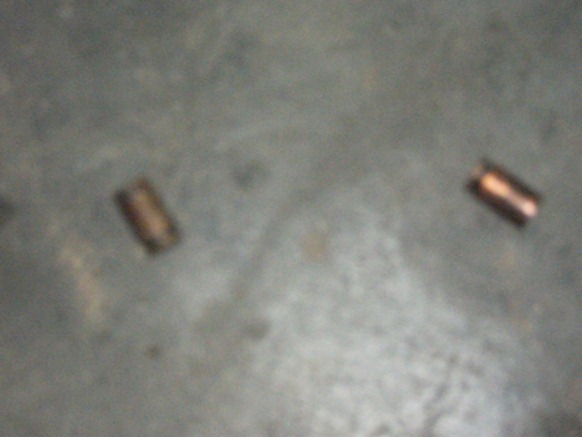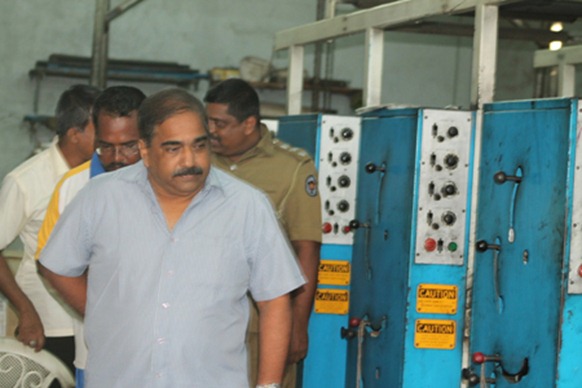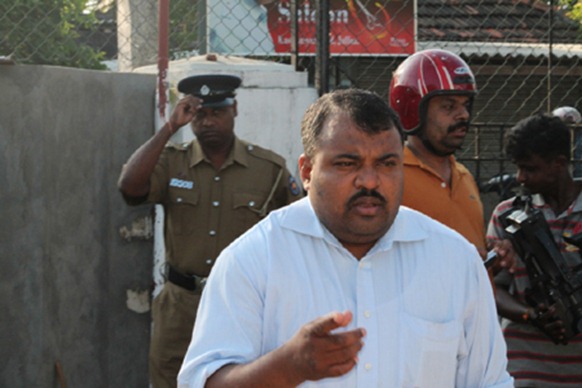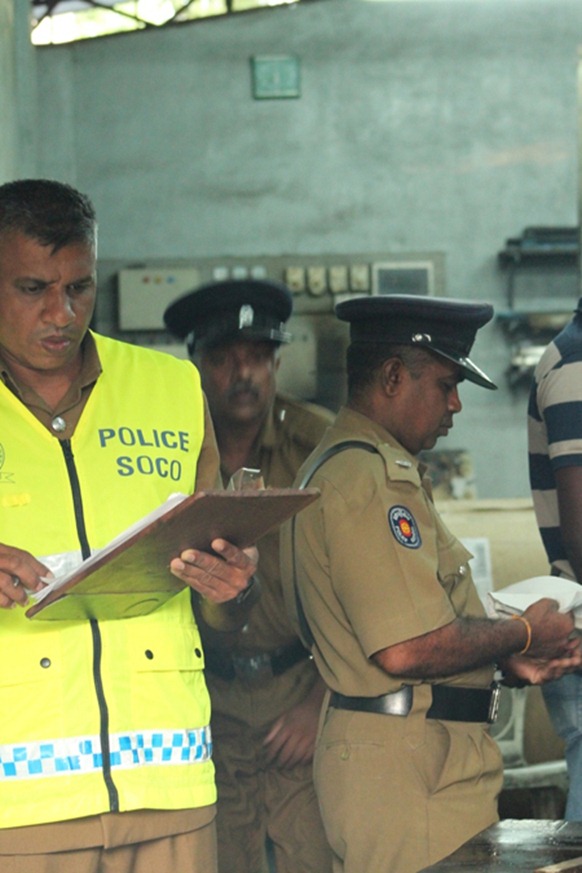 (For updates you can share with your friends, follow TNN on Facebook and Twitter )