While Colombo media advanced the theory that Queen Elizabeth's age was factor in her skipping the Commonwealth Heads of Government Meeting [CHOGM] in Colombo, and the British media opined that the Queen was slowly scaling down her royal responsibilities and transferring duties to Prince Charles, Professor Francis Boyle who teaches law at College of Law, University of Illinois, surmised that the reason for Her Majesty the Queen skipping Colombo was, as a constitutional monarch, the Queen was not willing to be seen with genocidal Rajapaksas. "Let [Prince] Charles do the dirty work. He is not head of anything. So his being there [in Colombo] will not insult anyone or anything but himself," Prof. Boyle said in a note sent to TamilNet.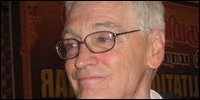 "My guess is that the Queen decided to have nothing to do with the genocidal Rajapaksas. Good for her! Constitutionally, she is the Head of State not only for the United Kingdom but also for the Commonwealth Countries themselves," Professor Boyle said.
Meanwhile a commentary in Canada's The Star debunked some academic pundits' dismissal of Stephen Harper's likely boycott of the international meeting in Sri Lanka as nothing more than political pandering, and added that Harper's critics are making a cynical mistake.
The paper argued that "there's a solid case behind the Harper government's view that boycotting the Commonwealth meeting is required to convey principled condemnation of what's happening to human rights and democracy in Sri Lanka. It is disputable, of course, whether a boycott is indeed the best tactic here…. But apart from the tactical question, it is clear that there exist significant principles and relevant facts worth acting. (Indeed, Amnesty International Canada is supporting a complete boycott of the Commonwealth meeting in Sri Lanka by all Canadian officials, not just the prime minister.)
Professor Boyle further added his criticism of the United Nations which "announced Tuesday that it had appointed a retired Australian judge, Michael Kirby, to lead a panel charged with investigating human rights abuses and possible crimes against humanity in North korea "with a view to ensuring full accountability,"" (NYT, Wednesday) asking why the UN has not carried out a similar international investigation into Sri Lanka's war-crimes.
(For updates you can share with your friends, follow TNN on Facebook and Twitter )