Speaking to TamilNet from the Mu'l'livaaykkaal Genocide Remembrance Day event in London on Saturday, Conservative MP Mr. Lee Scott said that British PM Cameron should review his decision to visit Sri Lanka for the CHOGM meeting. When the criticism coming from some Tamil quarters that a person of the stature of Mr. Cameron visiting Sri Lanka will only give that state legitimacy was raised to Scott, he replied "I think what is important that up until now, with all the efforts that is made around the world, there has been nothing towards reconciliation. There has been nothing towards, before any reconciliation, getting justice for the Tamil people, and whatever it takes to achieve that must be done." However, a Tamil activist from the UK questioned the wisdom of taking Mr. Scott to Geneva for lobbying when he seems incapable of convincing his own party's leadership to boycott Sri Lanka.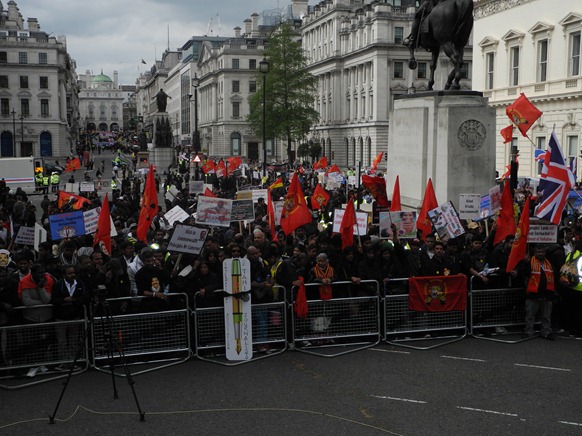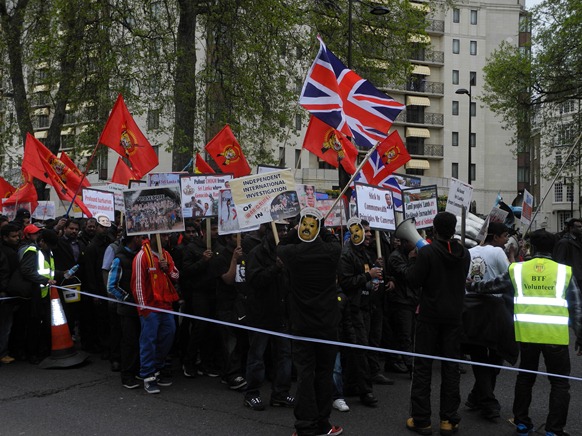 The Tamil activist further asked why Mr. Scott was refraining from directly criticising Mr. Cameron for visiting the CHOGM and thereby giving legitimacy to genocidal Sri Lanka.
In a stronger statement, Roger Evans, London Assembly Member from the same party, recognizing genocide, said that it was very disappointing that the Commonwealth was going to meet in Sri Lanka.
"It is bound to be seen as an endorsement for the government's activities. So I think anyone who goes there is going to have to be very clear about making the point that they do not support war crimes in Sri Lanka and they want to see a full investigation and the people responsible brought to justice," Mr. Evans said.
Roger Evans, Conservative London Assembly Member for Havering & Redbridge further said "What happened in Sri Lanka was, in my view, a war crime and genocide and it needs to be investigated independently. It is no good asking the government or their allies to investigate. What is required is an independent international investigation to get to the bottom of what happened and to identify the people who need to be brought to justice."
(For updates you can share with your friends, follow TNN on Facebook and Twitter )