"The end of May completes the first stage of a genocide memorial project called 'Thazhumbakam' targeted toward civil society in an effort to educate and to raise awareness about the ongoing structural genocide of the Tamil nation," says Shagana Thangaraj, a coordinator for rights advocacy in the Canadian Tamil Youth Alliance. Thazhumbakam project by the CTYA has started in the form of a traveling mobile art exhibition that has made appearances at remembrance events, University campuses and other high traffic public areas. The collection of artwork by Eezham Tamil artists depicts many of the ground realities faced by the nation of Eezham Tamils subjected to a protracted genocide.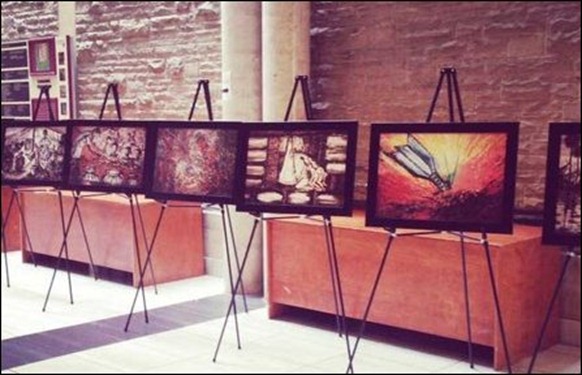 "By exhibiting paintings, Thazhumbakam has created a way of storytelling…to create a mental image for everyone to understand what is happening and what has happened in the genocide," Keera Ratnam, an Eezham Tamil artist whose work is displayed in the exhibition told TamilNet.
Welcoming the Thazhumbakam initiative, Eezham Tamil activists who witnessed the phenomenal creative expression achieved by a U.S. based visual artist, Naomi Natale, at the recent "One Million Bones," project in Washington DC, opined that every creative effort by Eezham Tamils seeking to reflect on their genocide should not fail in addressing the International Community of Establishments, who are the architects and ultimate culprits of the Tamil genocide.
So far, the Thazhumbakam project has been seen at events like genocide remembrance day on May 18th as well as University campuses including York, Ryerson, McMaster and Carleton.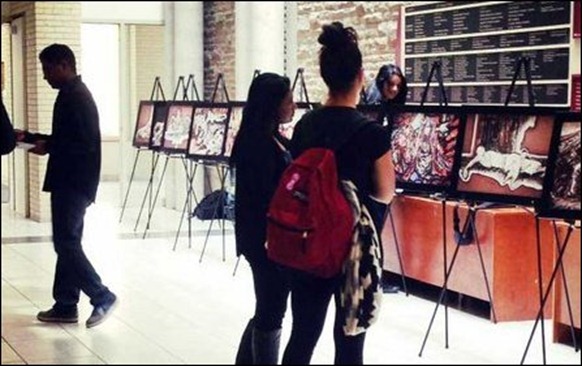 "When we displayed the paintings in various locations, many non-Tamils were able to relate the paintings to other genocidal events around the world such as the Rwandan genocide and Cambodian genocide," said Yalini Rajakulasingam, another activist of the Human Rights Advocacy Council in the CTYA canvassing for the Thazhumbakam project.
Thazhumbakam plans to move into a temporary building location in 2014.
From the temporary location, research materials, fund-raising programs, exhibit displays and educational programs will be developed, claim the activists of the CTYA, who envisage the establishment of a permanent genocide memorial museum in the Toronto area.
The primary role of the 'Thazhumbakam museum' is to educate and inform the international community about the genocide of Eezham Tamils, the organisers said, adding that this will also be a place for the Tamil diaspora to remember the victims of genocide.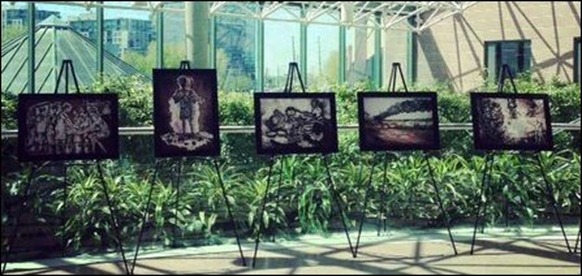 (For updates you can share with your friends, follow TNN on Facebook and Twitter )