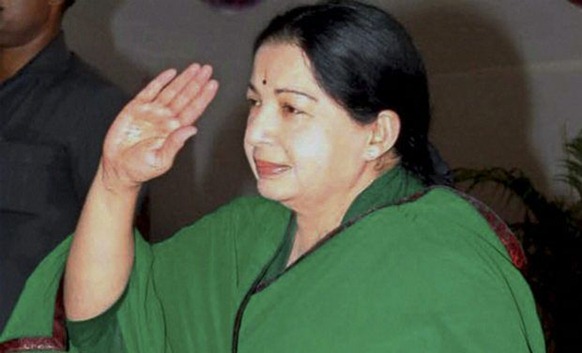 Flaying Centre's apathy in failing to protect Tamil fishing community from peacefully pursuing their livelihood on high seas, chief minister J. Jaya­la­lithaa Monday shot a letter to Prime Minister Man­mohan Singh exhorting him to take up the matter with the Sri Lankan Go­vernment and arrange for the immediate release of all 57 fishermen of Rames­waram now in Colo­mbo's custody, along with their boats and also secure the release of five innocent fishermen languishing in Colombo jails since November 2011.
"Despite my strong letter of protest dated June 6 and request to the GoI to take effective measures at the diplomatic level to secure the release of  fishermen, it is a matter of regret that there is no strong reaction from the Centre," she said in hard hitting letter to the Prime Minister.
Jayalalithaa lashed out at MoEA that continued to maintain a stoic and apathetic silence and that it appears to be no effort to engage the Sri Lankan Government in any dialogue to resolve the issue. "In fact, the apathy of the Centre has emboldened Lankan Navy to continue its predatory onslaughts on TN fisherfolk with impunity," she charged.
(For updates you can share with your friends, follow TNN on Facebook and Twitter )