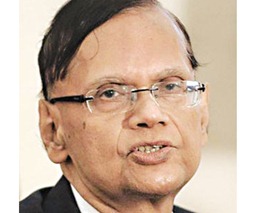 IANS/Colombo The Tamil Tiger rebel front organisations are still operating in Germany under the guise of community organisations, the Sri Lankan external affairs ministry said yetserday.
External Affairs Minister G L Peiris, during a discussion he had in Berlin with the German Minister of Foreign Affairs Guido Westerwelle, said that according to information available to Sri Lankan authorities, there are a substantial number of schools operating in Germany by these groups for propaganda and fund raising purposes.
He urged the German authorities to keep a close watch on their activities in breach of the EU proscription, the external affairs ministry said, Xinhua reported.
The Tamil Tigers were defeated in 2009 after 30 years of war but their front groups still operate overseas and campaign against the Sri Lankan government.
The external affairs ministry also said that a recent resolution in respect of Sri Lanka at the UN Human Rights Council in Geneva received hardly any support when it was brought by one country and, in fact, could not be proceeded with, but that the situation changed dramatically when the resolution was moved by another country.
It is quite evident, he asserted, that voting patterns are determined by political, strategic and economic interests of countries in terms of their relationship with the mover of the resolution, rather than a dispassionate consideration of issues relating to the country situation in question.
(For updates you can share with your friends, follow TNN on Facebook and Twitter )