Activists involved with different contemporary political and social movements came together on Thursday at an event in London to discuss strategies of resistance in the 21st Century. Titled 'Modern Day Protest', the event was chaired Hugh Muir, columnist with the Guardian, and saw the panellists, with experience in different spheres and types of activism, engage in lively debate and sharing their views on the models of effective activism to be considered especially in the West. Eezham Tamil activist Gobi Sivanthan's argument that non-violent direct action was a very effective strategy to be pursued in the West given the level of criminalization of activists and protests was taken up well by the participants.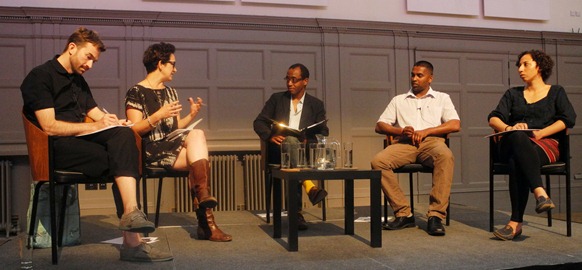 Mr. Sivanthan, an activist with the TCC-UK, talked about how different non-violent strategies were used by the Tamils in the UK to draw attention to the genocide that their brethren face in their occupied homeland.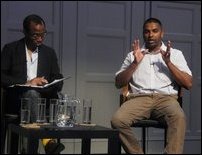 Elaborating from personal experience, he also spoke of the need for campaigning among people as opposed to trusting establishments.
Dr. Nadine El-Enany, Lecturer in Law at Birbeck, University of London spoke about the importance of challenging the law. Talking about the corruption in the police system, she also explained how the state used convenient definitions of 'violence' and 'non-violence' to curb protests.
Madeline Carroll, campaign director of activist group 38 Degrees and Trenton Oldfield, activist working against inequality in British society, also spoke at the event.
(For updates you can share with your friends, follow TNN on Facebook and Twitter )