Hundreds of activists who protested Indian Prime Minister Manmohan Singh's visit to Trichy were detained by the Tamil Nadu police on Friday. The protestors, who gathered near the Trichy airport with black flags, sought to express their dissent to the Dr. Singh over India's continued complicity in the genocide of the Eezham Tamil nation and its endorsement of the CHOGM meeting in Sri Lanka. The detained include MDMK leader Vaiko, Tamizh Desiya Pothuvudamai Katchi leader Maniarasan, Thanthai Periyar Dravidar Kazhagam leader Ramakrishnan and Thirumurugan Gandhi from the May 17 Movement. Separately, Tamil Nadu Chief Minister Jayalalitha had sent another letter to Dr. Singh on Thursday condemning India's ignoring of repeated assaults on Tamil Nadu fishermen by the Sri Lanka Navy.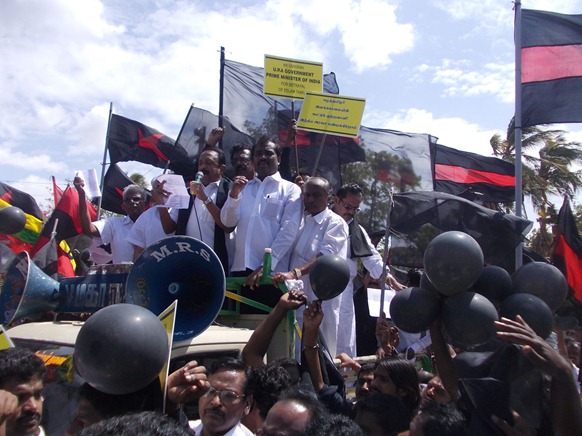 "I am sorry to note that despite my repeatedly writing to you with regard to these incidents of unprovoked assault on Tamil Nadu fishermen and their detention in Sri Lankan jails, there appears to be no concerted effort by the Government of India to secure the release of these fishermen," Ms. Jayalalitha had said in a letter on Thursday.
PTI reported on Thursday that a total of 139 fishermen have been arrested by the Sri Lanka navy between 31 July and 1 August.
In the Trichy protest on Friday, Mr. Vaiko had alleged that the Indian government was a "co-accused" in the genocide of Tamils in Sri Lanka, The Hindu reported.
The protest saw participation of grassroots activists cutting across party lines.
Manmohan Singh was visiting Pudukottai district to inaugurate a unit of the Bharat Heavy Electricals Limited.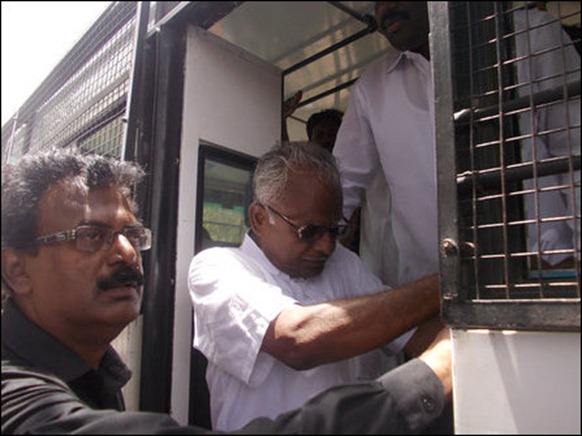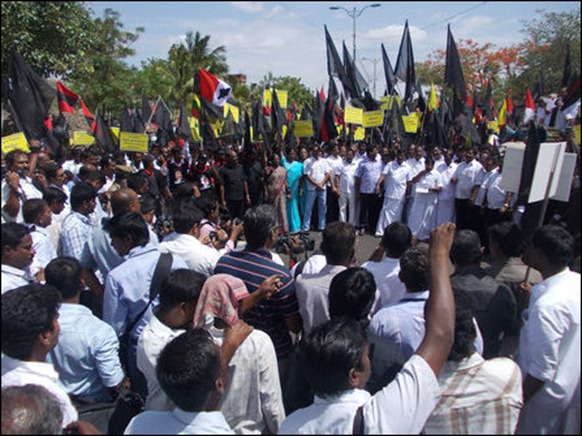 (For updates you can share with your friends, follow TNN on Facebook and Twitter )