The occupying Sri Lankan military has seized 3,200 acres of lands belonging to Eezham Tamils in Odduchuddaan DS division situated in the heart of Mullaith-theevu district, civil sources in Vanni told TamilNet on Thursday. The latest military land grab aims to hurriedly Sinhalicise the ancient Tamil villages in Othiyamalai GS area situated in the south of Odduchuddaan division, where a genocidal massacre was carried by the occupying Sinhala military in 1984. The colonisation is being hurriedly put up while the recently elected Northern Provincial Council and its Chief Minister are yet to take up the burning issue of Sinhala colonisation in Mullaiththeevu. The Tamil people also blamed the global powers for providing funds to Sri Lankan State system, enabling it to channel the funds and resources in continuing to commit a demographic genocide permanently wedging the North and East.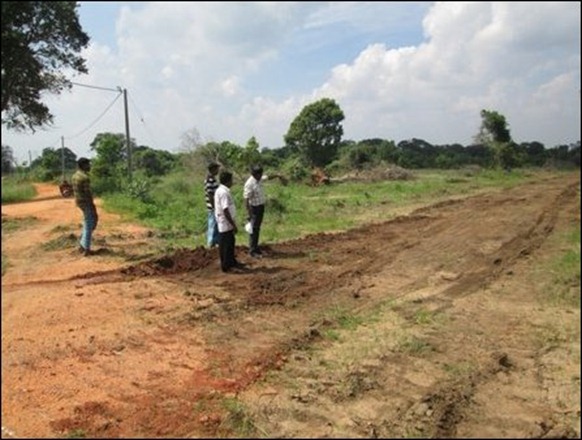 The SL military, with heavy machinery, is clearing the paddy fields and the high-lying cheanai-cultivation tracts in the ancient Tamil places known as Chempiyang-kua'lam and Karuveappa-mu'rippuk-ku'lam, eyewitnesses who managed to visit the area said adding that the lands have been surveyed and divided into smaller plots for the expansion of the colonization scheme.
A new road is also being constructed to connect the settlements with the newly carved out Sinhala division 'Weli-Oya' in the southeast of Othiyamalai. The road will be connecting Othiyamalai with Ma'na'laaru through Pazhaiya-kompanith-theru, they said.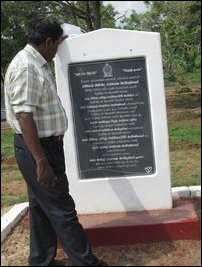 The SL military has also cleared a large tract of jungle for the colonization scheme.
All the Tamil place names such as Kaarai-vaaykkaal, Nedungkea'niyaan, Vealang-ku'lam, have been Sinhalicised.
Electricity infrastructure has also been established for the settlers.
The area earlier known as Ceylon Theatre, where Tamil families were living till the Colombo's genocidal onslaught on Vanni, has also been taken over by the SL military to expand the Sinhala settlement.
On 2nd December 1984, the SL military that came from Padaviya massacred more than 32 Eezham Tamils at Othiyamalai. The Tamils were later chased away from the village.
Only a few Tamil families have been allowed to resettle at Othiyamalai, where a Pillaiyar temple is situated. These places would also be soon taken over by the SL military, the Tamil families residing there had told the visitors.
The Sinhala settlers brought to the area openly admit that they are new settlers who had been brought there after the war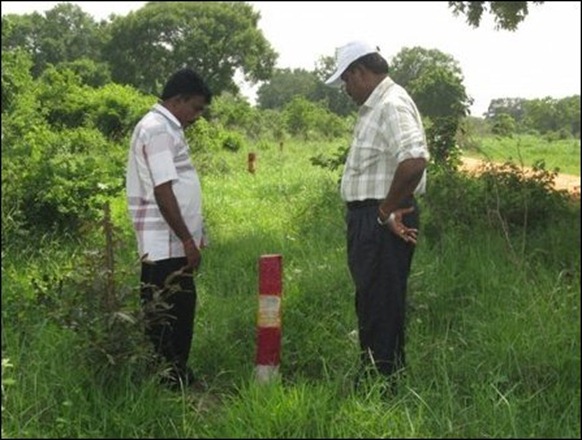 [Full Coverage]
(For updates you can share with your friends, follow TNN on Facebook and Twitter )