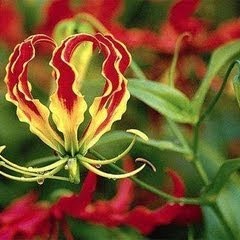 Sri Lankan military intelligence operatives were monitoring the activities of the grassroots political activists and the elected councillors of the provincial council and the civic bodies in North and East. However, the Teachers Union of Jaffna University observed a memorial event Wednesday noon by lighting candles of sacrifice and paying a floral tribute braving the SL military harassments. Handwritten and printed posters in memory of those who sacrificed their lives in Tamil struggle have been put up at several places throughout the peninsula where the occupying Sri Lankan soldiers were seen removing them. This year, the student community in the occupied country of Eezham Tamils has been active in remembering the Tamil Heroes.
In the early hours of Wednesday, a squad operated by the occupying SL military opened fire at the house of Mr Sri Ranjan, an elected member of the civic body in Kodikaamam Piratheasa Chapai, who had recently moved a resolution on restoring Maaveerar Thuyilum illams (Heroes Cemeteries).
The attack comes after he was detained, questioned and released on Tuesday.
In another incident, the residence of the president of Valikaamam West (Chuzhipuram) Piratheasa Chapai (PS) Ms Ranjani Aingaran was also attacked by a 8-member squad that came in 4 motorbikes.
Sri Lankan soldiers were deployed in large numbers on the streets of Jaffna as the people were observing Heroes Day silently inside their houses.
In the meantime, Northern Provincial Council Minister of Agriculture, Livestock, Irrigation and Environment, Mr P. Aingaranesan, introduced a tree-planting scheme, which was announced coinciding with Heroes Remembrance Day. Starting in Mannaar on Tuesday, Mr Aingaranesan said he proceeded to continue the scheme in Jaffna on Wednesday.
(For updates you can share with your friends, follow TNN on Facebook and Twitter )