Medical experts from Colombo must be present in order to further excavate the recently located mass grave in Mannaar, Sri Lankan police officials said as the work was suddenly stopped on Monday after 11 full human skeletons were recovered from the site at Thirukkeatheesvaram. Northern Provincial Council minister of fisheries Mr Deinswaran, who witnessed the excavation, said the bones bore marks of torture. Local residents said that there were signs that more skeletons were buried under the road, running parallel to the excavated pit. The second largest camp of the occupying Sri Lanka Army in Mannaar was located at the locality from 1993.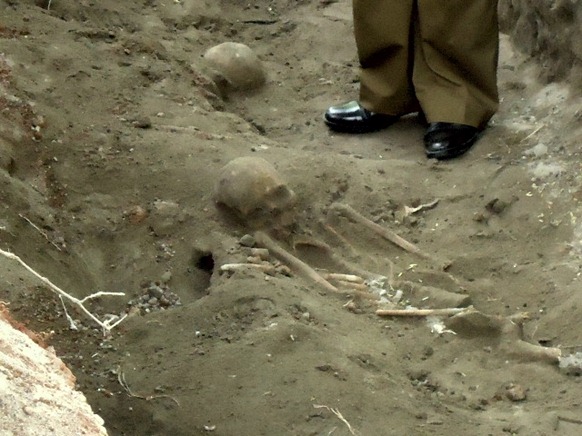 Mass grave site found near Maanthai Junction in Mannaar
In the meantime, residents of Veaddaiyaa-mu'rippu village, feared that some of the Tamil youth reported abducted from their village by the SL military, were the victims dumped in the mass grave.
The excavation of mass grave was carried out with Mannaar Justice Ananthy Kanagaratnam present at the site on Saturday and Sunday. The work was expected to continue on Monday.
A Judicial Medical Officer from Anuradhapura inspected the skeletons on Sunday.
A temporary secretariat was to be established before further excavation, the JMO has requested the courts, the SL police said adding that a team of experts would have to be present to continue the exhumation.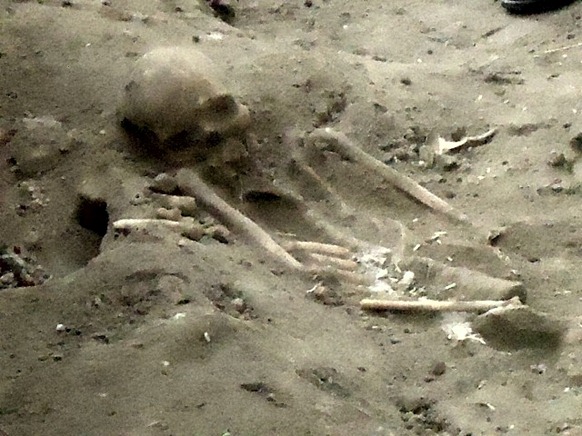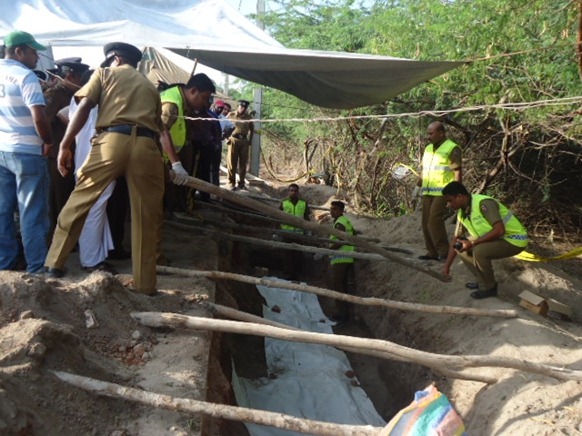 (For updates you can share with your friends, follow TNN on Facebook and Twitter )