55 human skeletons have been recovered so far from Thirukkeatheesvaram mass grave in Maanthai division of Mannaar district. On Tuesday and Wednesday, Colombo had deployed more than 20 'criminal investigators' to proceed with their version of the 'investigations' for the 4th day. The victims are believed to be innocent civilians who were caught and slain by the SL military during the times of Rana Gosha military operation between 1999 and 2001, civil sources in Mannaar say.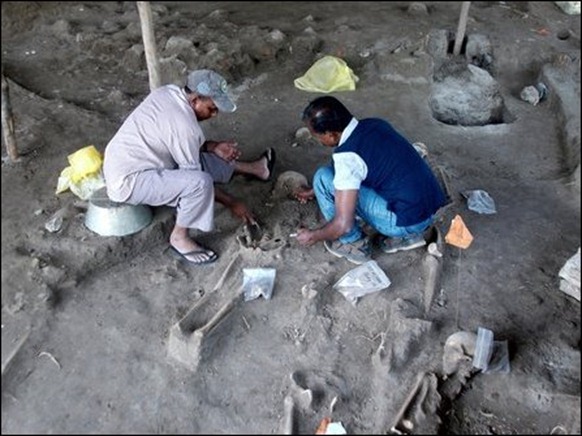 Five human skeletons were exhumed on Tuesday. Two more remains of the victims were recovered on Wednesday.
The Judicial Medical Officer from Anuradhapura was not present on Wednesday.
All the skeletons recovered so far have been locked in 18 boxes and preserved at Mannaar hospital, the SL police said.
The extent of the killing field is not yet established. The forensic excavations are to continue on Thursday, news sources in Mannaar said.
The killing field is situated close to the temple road that turns from Mannaar – Jaffna Road to Thirukkeatheesvaram temple. During the times of war, a major SL military camp was situated at the site and the mass grave site came under the so-called high security zone of the occupying SL military.
Hundreds of innocent civilians were slain by the Sinhala military during the Rana Gosha military operation. Many people were also reported missing during that time.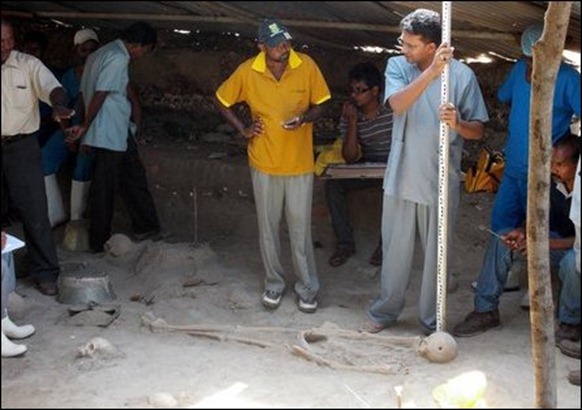 (For updates you can share with your friends, follow TNN on Facebook and Twitter )