Popular people attending parties have become popular news. One such 'open type' of person who talks easily about her party experiences is Reema Sen.
Reema Sen has not been in the Chennai circuit for a long time, but she is back now.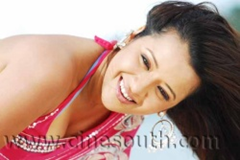 'The shooting for 'Aayirathil Oruvan' has taken 2 years. I knew it would take so long when I gave my call sheet, because of my confidence in Selva's film. Since the film spans from 13th to 21st century, he took time to direct it. The glamour role ij this film is a bit more than my other films. But it will not be obscene (the usual dialogue!).
Andrea co-stars with me. The media reported that we had clashes because of ego problems, but that is not true. Nowadays I do not bother about gossip."
You attend parties with your friends. Is that gossip too?
"No, it's true. Why should I hide that? Attending parties is a normal thing, so it's funny to see the media make a big thing of it. My best friends in films are Trisha and Shriya. We generally attend parties together, it is such fun. I don't see anything wrong in that."
(For updates you can share with your friends, follow TNN on Facebook and Twitter )