Major-General Doron Almog, a senior Israeli officer of the Israel Defence Forces (IDF) Southern Command cancelled his planned trip to attend a fund-raising dinner fearing arrest in Britain, Middle East Monitor reported in the June 01 edition. In December 2010, a suspect Sri Lankan war criminal, Major General Chagi Gallage, a member of the then Mahinda Rajapaksa's entourage to London, escaped arrest by his premature departure from Britain, and in September 2011, Maj.Gen.(Retd.) Jegath Dias, deputy counsel in Germany was recalled by Colombo after being informed of imminent investigations by Swiss Government over allegations of war-crimes charges.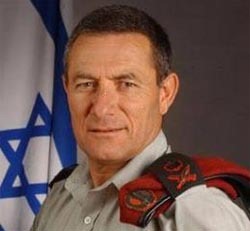 While new government regulations were proposed in UK to stop the Courts from issuing arrest warrants against foreign officials, the Israeli official's cancellation of UK visit indicates that the fear of arrest still persists.
Crimes affected by the proposed changes were expected to include war crimes under the Geneva Conventions, torture and hostage-taking.
Full text of the article in the Middle East Monitor follows:
A senior Israeli officer has cancelled a planned visit to Britain fearing arrest for alleged war crimes. Major-General Doron Almog is the ex-commanding officer of the Israel Defence Forces Southern Command. He was invited to a fundraising dinner in London later this month but senior government officials advised him to cancel his trip.
Despite the fact that the British government amended the procedures for the law of universal jurisdiction precisely to prevent such arrests, officials in Israel told Almog that they cannot guarantee that a warrant will not be issued for his arrest. He stands accused of committing war crimes in the Gaza Strip during Operation Cast Lead in 2008/9. More specifically, that he issued the order to raze 59 inhabited houses to the ground in the southern Gaza town of Rafah. Such an act is regarded as collective punishment, which is prohibited in international law.
Almog was also one of the group of officers and politicians who decided to drop a one-ton-bomb on a house in a densely populated area of the Gaza Strip in order to assassinate Salah Shehadi in July, 2002. Fifteen people were killed in the explosion, including nine children; around 150 were injured.
This is not the first time that the major-general is at the centre of such concerns. Seven years ago he was tipped off that a British judge had issued an arrest warrant for him, so he didn't leave the aircraft on which he had arrived at Heathrow Airport, opting instead to fly straight back to Tel Aviv.
(For updates you can share with your friends, follow TNN on Facebook and Twitter )