Sri Lanka's self-proclaimed "new school diplomat" and consul-general in Sydney, Bandula Jayasekara's twitter attacks against the Channel-4 film maker and British national, Callum Macrae, may have potentially embarrassing diplomatic fallouts in UK ahead of the Commonwealth Head of Government Meeting (CHOGM) scheduled to be held in November this year, political sources in Australia said. Mr Jayasekara has labeled Macrae as an "LTTE terrorist from London," and has threatened that he will block Macrae getting a visa to attend the CHOGM in Colombo. Macrae is currently touring Australia, New Zealand, Malaysia, and Canada to screen the film, No Fire Zone: The Killing fields of Sri Lanka, which tells the story of the last 138 days of the Sri Lankan civil war in 2009.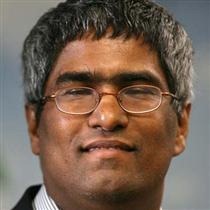 While the Canadian Prime Minister, Stephen Harper, won't be attending the CHOGM, UK's Prime Minister David Cameron and Foreign Secretary William Hague have announced that both will attend.
Much significance to UK's decision are letters Alastair Burt, minister in charge of Sri Lanka at the Foreign and Commonwealth Office, wrote to MPs Lee Scott and Siobhain McDonagh, which said: "Ahead of the meeting (CHOGM)… we will make it clear to the Sri Lanka Government that we expect them to guarantee full and unrestricted access for international press covering CHOGM."
"Given that the UK government has said that free and unrestricted access to the foreign press attending CHOGM is effectively a condition of the UK's attendance, I don't see how the Prime Minster and Foreign secretary can now agree to attend," Macrea said of Jayasekara's threats, adding, "this is a regime which stands accused of some of the worst war crimes and crimes against humanity this century – of course they don't want to be subjected to any kind of scrutiny at all."
Siobhain McDonagh, MP for Mitcham and Morden and vice-chair of the All Party Parliamentary Group for Tamils, said: 'The tweets threatening to deny Callum Macrae entry to Sri Lanka to report on the Commonwealth conference tell us all we need to know about that country's respect for press freedom. It also throws into sharp relief the moral ambivalence displayed by the UK government in declaring it will attend. Alistair Burt's insistence that the Sri Lankan government guarantee free and unrestricted access for the media is simply incompatible with these remarkable threats from a Sri Lankan diplomat.
Australian Green Senator, Lee Rhiannan who hosted a screening of extracts of No Fire Zone in the Australian parliament, alongside her colleagues from the Liberal and Labor party, said: "These tweets shows the true face of the Sri Lankan Government or regime – and it could not be more different than the picture they want to show to the Commonwealth."
CHOGM will take place in Sri Lanka's capital Colombo from 15 to 17 November. By hosting the biennial event Sri Lanka's President, Mahinda Rajapaksa, will become Commonwealth Chairperson-in-Office for the next two years which puts him in the position of the Commonwealth's leader in the pursuit of Human Rights.
(For updates you can share with your friends, follow TNN on Facebook and Twitter )