Amidst threats coming from Sri Lanka's UGC Chairperson, Military Chief, and government news portal against a conference in London, un-named but alleged by them that it is being organized by "Tamil Eelam Government of the tiger terrorists in London," Professor A. Sanmugadas, who is academically leading the World Conference on Tamilology currently being held in London clarified to media on Friday about the nature of the conference. The chief guest for the inauguration of the conference on Wednesday was the director of the International Institute of Tamil Studies in Chennai and the Special Guest was the Registrar of the Central Institute of Classical Tamil [an Indian Central Government institution] in Chennai. None of the 124 papers of the conference is politically orientated, Sanmugadas said.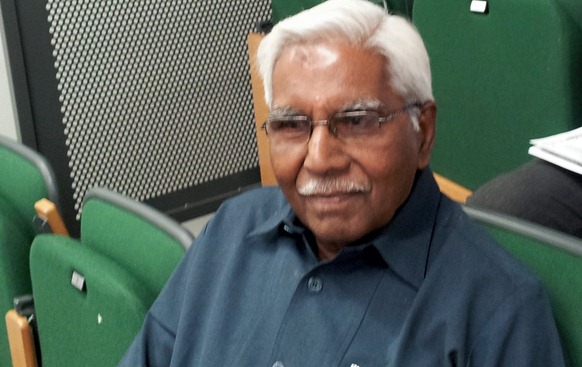 Professor A Sanmugadas speaks to media in London
Briefing his long academic career since 1965 at Peradeniya and later in Jaffna universities, the Emeritus Professor of Tamil and Linguistics said that he accepted the organisation of the conference after verifying that there would be no political connections and no participation of any politicians.
The invitation for papers was sent to various universities in India, Sri Lanka, Malaysia, Canada and elsewhere, he said, adding that the aim was to collect valid papers on Tamilology.
8 such international conferences were held in the past and the last one was held in Chennai in 2009. The current conference is to keep the continuity, he said.
As the centenary of the grand Tamil scholar Rev. Fr. Thaninayagam Adika'l was falling on this year, it was decided to convene the conference as a felicitation of him, Sanmugadas said, briefing on the contributions of Thaninayagam in internationalising Tamilology.
The International Institute of Tamil Studies in Chennai is now printing the 124 papers, accepted for presentation at the conference, Prof Sanmugadas said.
None of them are political or "extreme sort" of papers; he was personally involved in ensuring it, such papers were not allowed, he further said.
Around 45 to 50 delegates have personally come. The majority of them are from India and Sri Lanka. As I am from 'Sri Lanka' I had contacted my colleagues in the universities of Peradeniya, Jaffna, Sabragamuwa, Uve Wellasa etc. Many couldn't come, as they didn't get the visa in time, Sanmugadas said.
He was reiterating that the papers were on Tamil literature, linguistics and culture, and the conference was convened only for the purpose of Tamilology.
* * *
Meanwhile Professor K Vichayarakavan, the director of the International Institute of Tamil Studies, a Tamil Nadu government institution and Dr K Chithamparam, an associate professor of the institution have also came out with statements to media in London.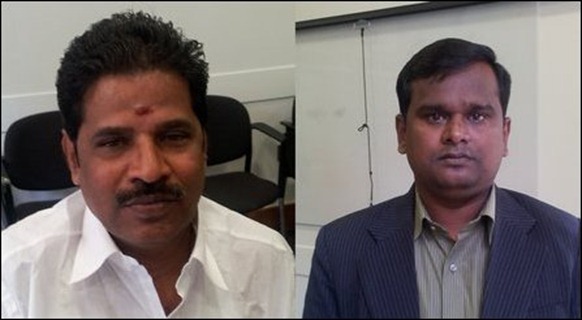 Professor K Vichayarakavan [Left] and Dr K Chithamparam [Right] from the International Institute of Tamil Studies (IITS), a Tamil Nadu government institution, address press in Tamil on Tamilology conference in London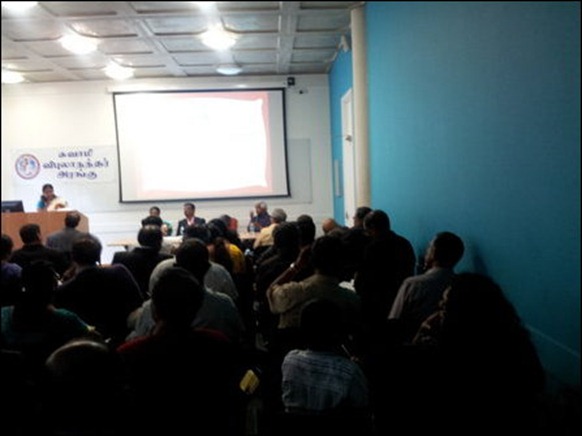 [Full Coverage]
(For updates you can share with your friends, follow TNN on Facebook and Twitter )