The Social Democratic Party of India (SDPI), a pan-Indian Muslim political party, demonstrated on Tuesday at Jantar Mantar, New Delhi demanding India to expel the Sri Lankan State from the Commonwealth. If that is not possible, the very least India could do is not to participate in the CHOGM held at the genocide-accused country, the protestors from the grassroots Muslim organization emphasized. Speakers at the demonstration also condemned Indian Minter for External Affairs Salman Khurshid's recent statement that he would represent India at the CHOGM in Sri Lanka.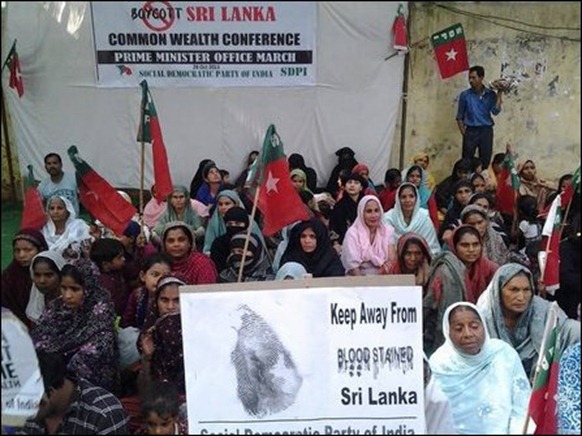 The people of Tamil Nadu are nearly unanimous in appealing to the Prime Minister of India and the Govt. of India should give effect to the Tamil Nadu people's demand, said SDPI's National Secretary Rafiq Mulla in a statement issued following the protest.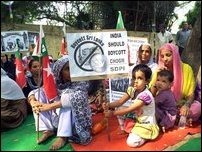 SDPI National President A. Sayeed, who led the demonstration, stating that Sri Lanka was receiving worldwide condemnation for its genocidal attacks on the Tamils, gave the example of countries like Pakistan, Fiji and South Africa which were removed from the Commonwealth for their failure to adhere to its values.
Likewise, KKSM Dehlan Baqavi, Tamil Nadu State President of the SDPI, strongly condemned the statement of Salman Khurshid, accusing him of disrespecting the sentiments of the people of Tamil Nadu and the resolution passed in the TN state assembly calling for a boycott of CHOGM in Sri Lanka.
The protest "March to Prime Minister's Office" was headed by Mr A Sayeed. SDPI's Tamil Nadu State President Dehlan Baqavi, SDPI's National VP Sam Kutty Jacob, Afsar Pasha, SDPI National GS Abdul Majeed Faizy, and the Vice President of SDPI Rajasthan, Adv Vijendra Kasana took part in the protest.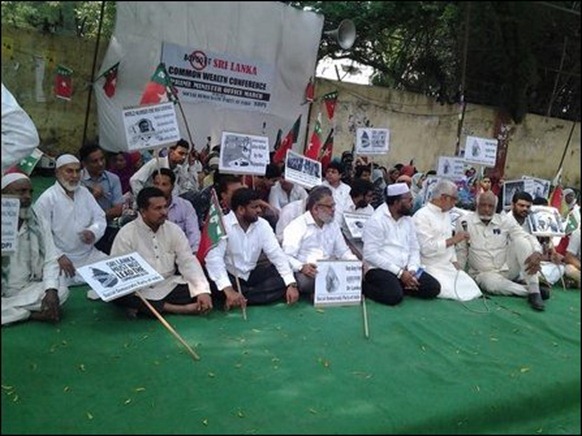 (For updates you can share with your friends, follow TNN on Facebook and Twitter )