As well as being a world-class troublemaker, she has briefed the UN Security Council more times than all her predecessors combined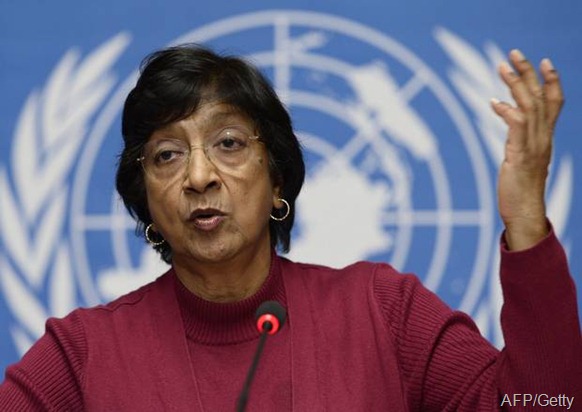 Amid the general disarray of a hideous August, here is one more reason to hang your head: Navi Pillay is retiring.
Name not mean much? Well, it should. South Africa's first non-white female judge, after becoming the first South African woman of colour to open her own law office, Pillay has been the world's most powerful and effective champion of human rights for the past six years.
The phrase "human rights" has no meaning for the pseudo-religious mob crucifying and decapitating its way across northern Syria and Iraq. But the fact that elsewhere even tyrants still feel the need to keep torture, unlawful detention and extra-legal killing under wraps is a measure of how Pillay and her colleagues have kept up the pressure.
On her watch, the UN's Human Rights Council has found a new sense of purpose. When the civil war in Sri Lanka was brought to a bloody end in May 2009, Amnesty International and others were quick to highlight the dreadful price Tamil civilians had paid for the peace. But the UNHRC merely saw the upside of the war's end, "welcoming the conclusion of hostilities" and "the liberation … of tens of thousands of … citizens … as well as the efforts by the Government to ensure the safety and security of all Sri Lankans and to bring permanent peace to the country". It parroted the Colombo government line and gave it a pat on the head.
Enter Navi Pillay. Five years on, after bitter, extended and often personal abuse by the Sri Lankan authorities, usually splashed across the front pages of Colombo's government-controlled dailies, an exceptionally strong UN investigation into alleged abuses during the conflict is under way, in defiance of sustained efforts to derail it.
(For updates you can share with your friends, follow TNN on Facebook and Twitter )